Blood Ceremony


The Eldritch Dark
Rise Above Records [2013]




Fire Note Says: If Black Sabbath and Jethro Tull had a love child – this would be it.
Album Review: The occult rock phenomenon that has taken hold of the metal world had a beginning and it was Canada's Blood Ceremony. The blueprint had been there from the start (Ian Anderson flute, Jon Lord organ, Iommi guitar riffs) but their first two albums were spotty at best. The sound was right but the songs weren't. If fact, Purson totally outdid them with their debut album earlier this year. Now with The Eldritch Dark Blood Ceremony has fulfilled their sizable promise and delivered an Album Of The Year contender.
Alia O'Brien sings, plays flute and keyboard, and conjures up some hellishly delightful dark spirits. The brilliant lead-off track "Witchwood" is a multi-part suite clocking in around seven minutes but feels much shorter. Each section is terrific and the whole thing holds together amazingly well. But it is when O'Brien's flute takes center stage at the five minute mark that one realizes that this is not just a knock-off or lame tribute; this is a seriously good album. The riffs are strong and the pagan/black magic lyrics are actually a lot of fun: "Our children need to hear this song/The ritual to which they now belong." A broadcaster's voice is heard at the tail end of the song announcing that "the old customs remain and the ancient gods live on." It's really hard to take this stuff seriously but I think they might and that adds to the effect. The single "Good-bye Gemini" begins with flute and Lucas Gadke's bass playing chords only to take off as guitarist and principle songwriter Sean Kennedy and drummer Michael Carrillo explode into the song with one helluva racket. The song itself is extremely catchy with a great chorus and even better verses. Gadke sings lead on the album's only ballad (the excellently titled "Lord Summerisle") and the 70's folk intonations are well-placed even though Sabbath's "Planet Caravan" comes immediately to mind.


O'Brien has sited Uriah Heep as a major influence and there are, as fate would have it, two songs (in a row) that certainly could have been on 1972's Demons And Wizards. Both the title track and "Drawing Down The Moon" have that early 70's rock thing going almost perfectly. If there is something to nitpick about The Eldritch Dark it may be how faithfully these tracks hew to the original template. Backwards glancing bands are everywhere these days but usually the decade of choice to ape is the 80's. There's enough prog running through Blood Ceremony's veins to make them uncool, I suppose, but I suspect that may be why this record appeals to the nerdy art rock fan in me. Anyways…the album ends with the epic eight minute "The Magician." It's comprised of two main parts and Kennedy's ability to forge the two into a cohesive whole is the star not only here but throughout The Eldritch Dark. His growth is the main reason this is easily Blood Ceremony's best work to date and, as stated before, one of the best albums of 2013. So if you ever wondered (and God know I have!) what it would sound like if you combined Aqualung and Paranoid and threw in a witch as your lead singer – well wonder no more. Here it is.
Key Tracks: "Witchwood", "Good-bye Gemini", "The Magician"
Artists With Similar Fire: Purson / Black Sabbath / Jethro Tull
Blood Century Facebook
Rise Above Records
-Reviewed by Scot Lade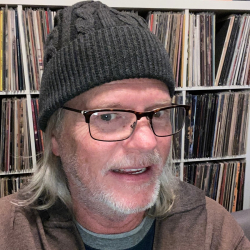 Latest posts by Scot Lade
(see all)