Recent Posts From
All Categories
Racquet Club Racquet Club Rise Records [2017] Who: Racquet Club is a new...
Features
Headphone Approved Music
News
Videos
Popular Posts
This Month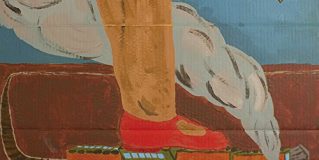 Washer All Aboard Exploding in Sound Records [2017] Who: Brooklyn duo, Kieran McShane and Mike Quigley, expand and improve their sound with this excellent sophomore effort. Sound: All Aboard builds...