Shocked Minds


Shocked Minds
HoZac Records [2013]



Fire Note Says: The debut album from Shocked Minds is as grimy and sleazy as 1970's NYC!
Album Review: This may be a debut lp from Atlanta's Shocked Minds, but these guys are anything but rookies. Featuring members of The Carbonas, Gentleman Jesse and His Men, and GAMES, these guys know what they are doing, and they bring all of their experience and skill to this new band. Shocked Minds play the kind of scuzzy punk rock that was spawned in NYC in the mid 70's. These guys are the bastard sons of The Heartbreakers and The Dead Boys. They guitars are distorted and loud, the vocals are catchy, and the rhythms are uptempo but not necessarily fast. The whole thing sounds like it was recorded in some seedy back alley studio, and that is exactly what it should sound like!
Shocked Minds got my attention right from the start with the "Along for the Ride", a great garage stomper and statement of purpose. Yes, I think I will go along for this ride! In fact the ride cruises by quickly until hitting a rough spot on "Shocked Minds" this one didn't really work for me, and is the only speedbump on the record. It's not really catchy, and doesn't really go anywhere. Hey the other 8 songs completely rule, so I'm not going to dwell any more on that one. The band bounces back hard with "Face to Face" and finshes the record strong with the last 3 songs, with the finale, "You Want Me to Stay" being the best song on the record. It's a fist pumping anthem, and the one song that recalls the devil may care spirit of The Heartbreakers more than any other song on the record. The whole record is a must hear, but if you can only get one song, that's the one right there.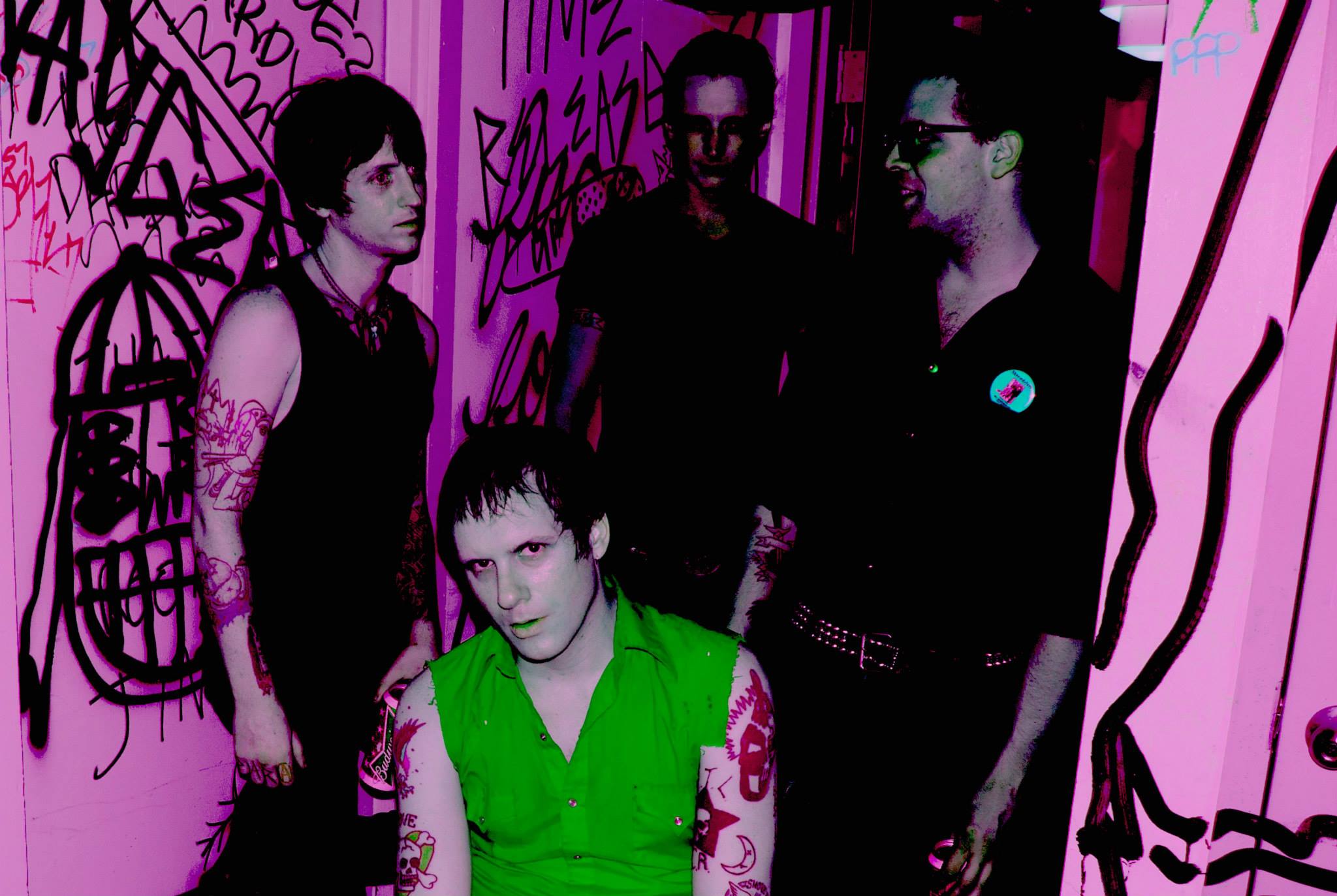 HoZac is one of the best labels out there. They haven't let me down yet, and I don't expect them to any time soon. Shocked Minds is the latest in the long list of great bands I have discovered on this label. This one flies by quick, and makes you immediately want to play it again, what more can you say about a record? Go give it a listen and instantly be transported back to Max's Kansas City or CBGB's. This is about as close as you can get to those days long since passed.
Key Tracks: "You Want Me To Stay", "Drug Song/Kalamazoo", "Danger"
Artists With Similar Fire: Heartbreakers / Heavy Times / The Exploding Hearts
Shocked Minds Facebook
HoZac Records
-Reviewed by Kevin Poindexter

Latest posts by Kevin Poindexter
(see all)