Van Dale


Van Dale
Fleeting Youth Records [2015]



Fire Note Says: Van Dale screams 90′s indie rock with its unkempt vibe but that is the appealing part.
Album Review: Columbus, Ohio's Van Dale have a very indie back-to-basics sound and that is exactly why you won't want to put the record down. The band's self-titled debut is fueled by rocking guitar, crashing drums and a slightly off note but very strong vocal. That of course is all packed into the opening track "Peacefully!"
The album was actually self-released back in 2013 by the band but Fleeting Youth has now given it the shot it deserves. "Bed of Bricks" is the only track you need to hear to be onboard as it opens with a very Weezer type guitar that strolls like "Say It Ain't So." The opening line "Sleeping on a bed of bricks / trying not to give a shit" will get you prepped for the loud instrument explosion that takes over your speakers before settling right back down. These little moments in each song that take off, give Van Dale their edge. On "I Know U" you get a very beat by beat rock story that completely flips its tone into this soft ballad for its last 10 seconds. It is one of those times you look to see if the track has switched and get excited that it hasn't.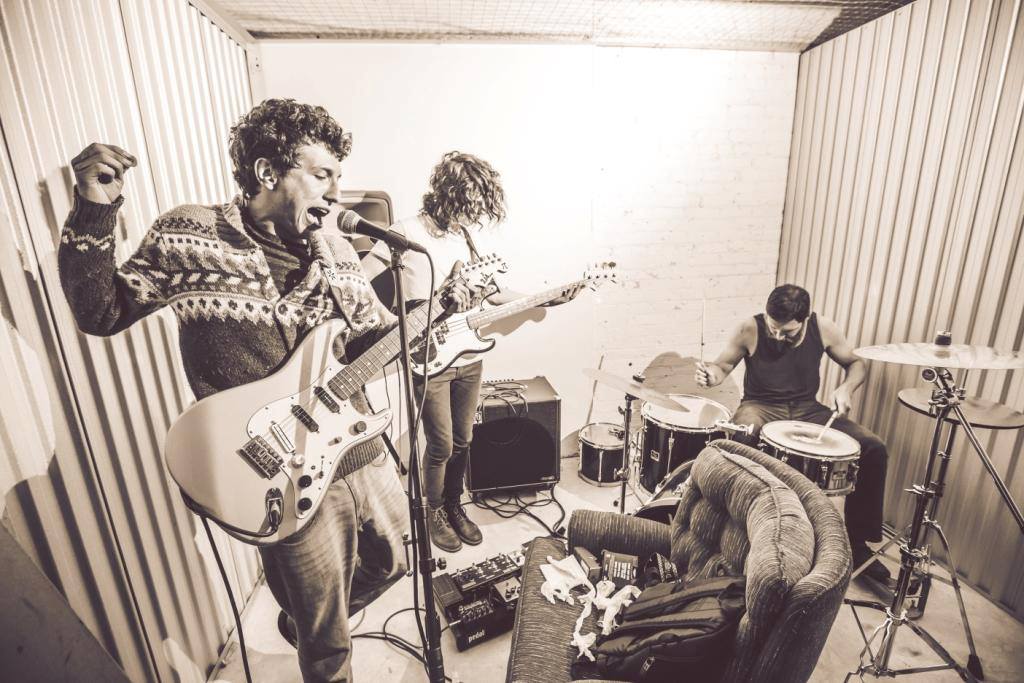 At nine songs in 27 minutes, you won't tire of Van Dale. The band pours on thick melodies with a grinding guitar that today sounds like a complete throwback to the 90's alternative nation. It has moments of spiked rock that reminds me of early Local H, intricate guitar detonations like Built To Spill and plenty of wordplay vocals that are reminiscent of Pavement. All of this adds up to a very honest record from Van Dale that sounds fresh in today's scene where bands keep trying to play with the formula. What is wrong with guitar, bass, and drums – nothing according to this solid Van Dale record!
Key Tracks: "Bed of Bricks" / "I Know U" / "Speak Yellow"
Artists With Similar Fire: The Front Bottoms / Weezer / Built To Spill

Van Dale Website
Van Dale Facebook
Fleeting Youth Records
– Reviewed by Christopher Anthony

Latest posts by Christopher Anthony
(see all)