Kalle Mattson


Someday, The Moon Will Be Gold
Parliament Of Trees [2014]



Fire Note Says: On Someday, The Moon Will Be Gold, Kalle Mattson expands his sound with collaborators.
Album Review: Indie folk has always seemed to me to be a hard genre to break into—unless you have really strong songs, the genre itself seems to ensure that you'll get lost in the shuffle of dime-a-dozen troubadours. Luckily for Kalle Mattson, his songs are strong and grow on you after a few listens. Now on album number three, the Ottawa-based singer/songwriter has joined forces with members of The Wooden Sky, resulting in a polished indie pop sheen that nicely compliments his folk-influenced tunes. Written in reaction to the death of Mattson's mother, Someday, The Moon Will Be Gold isn't so much depressing as it is meditative. While by no means a concept album, there is a detectable contemplative mood running throughout, which makes the record feel like a cohesive statement.
The album opens with the sunny "An American Dream," which features a bold horn arrangement joining in the foot-stomping beat and Mattson's slightly Dylan-esque vocals. "Sound & Fury (A Dream Within A Dream) is another upbeat rocker that includes some nice harmonica work and one of Mattson's better vocal performances, something that unfortunately can't be said of the power-pop attempt "Hurt People Hurt People." That track's crunchy riffs and synth lines don't mesh very well with Mattson's voice (or much of the album), and it comes off as half-baked in spots.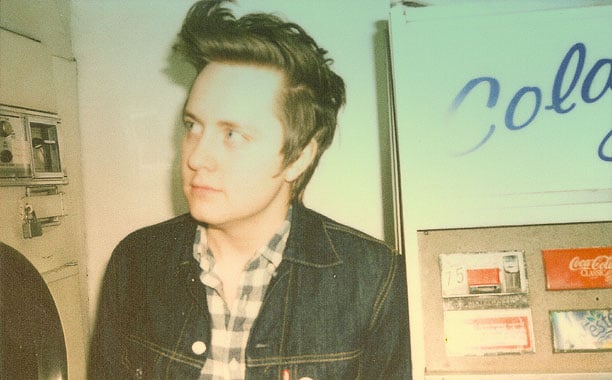 Thankfully, the moments that don't work are pretty few and far between. Some of the strongest tracks result when Mattson lets his collaborators build atmospheric musical beds for his songs. "The Moon Is Gold" pulses with intriguing electric guitar work that compliments Mattson's laid-back vocal melody, resulting in one of the album's highlights. It's followed by another highlight, "God's Only Son," which rolls along thanks to its solid rhythm section and multi-part structure. There are a few other tracks that follow this pattern as well, and they leave you wanting more of them.
Someday, The Moon Will Be Gold is a good album, but it isn't perfect. Mattson's vocals aren't bad, but they do take a little getting used to, and if you don't like them then there's no way you'll like this album. That isn't my main issue, though, since I eventually came around to the singing for the most part: while the highlights are great, the rest of the album seems to blend into itself. The melodies are strong, but they often aren't strong enough to differentiate themselves from each other. The other issue is length: at twelve songs and 53 minutes, the average song length is well over four minutes, and while I'm all for long songs that can justify their length, most of these would have been more effective with a minute or two shaved off. That said, the high points make this album worth checking out, especially for those who want a bit more musical color in their singer/songwriter fare.
Key Tracks: "The Moon Is Gold," "God's Only Son," "Sound & Fury (A Dream Within A Dream)"
Artists With Similar Fire: Josh Ritter / The New Amsterdams / The Tallest Man On Earth

Kalle Mattson Website
Kalle Mattson Facebook
Parliament Of Trees
-Reviewed by Simon Workman

Latest posts by Simon Workman
(see all)