Andrew Cedermark


Home Life
Underwater Peoples Records [2013]



Fire Note Says: Laid-back rhythms and layers of guitar make Home Life an introverted, yet satisfying experience.
Album Review: Recorded with two "skeleton crew" bands consisting of bass, drums, and guitar (with some keys sprinkled in here and there), you'd be forgiven for thinking an album like Home Life might sound thin and underdeveloped. However, nothing could be further from the truth: the ten tracks that make up the album are warm and complex, with Cedermark's multi-tracked guitar at the center of their sound. While a few of the songs have a tendency to drift into the ether, the combo of spacey guitars and Cedermark's "David Bazan meets Jeff Mangum" vocals works surprisingly well—these tracks, while loose, aren't "demo-quality" by any stretch of the imagination.
The musical style of Home Life is a bit hard to describe, but seems traceable to a number of sources: the Beatles' more guitar-heavy psych tracks ("I'm Only Sleeping" kept popping into my head), early 90s shoegaze, and more modern, angular indie rock like Cedermark's former band Titus Andronicus. Cedermark's vocals, while occasionally rough or off-key, lend the songs an authentic quality that gives them some added impact and makes them stick with you. There are also some atmospheric instrumental sections, like the middle of "Train Window Man," where Cedermark and his band(s) stretch their legs, letting the layers develop and interact in interesting ways.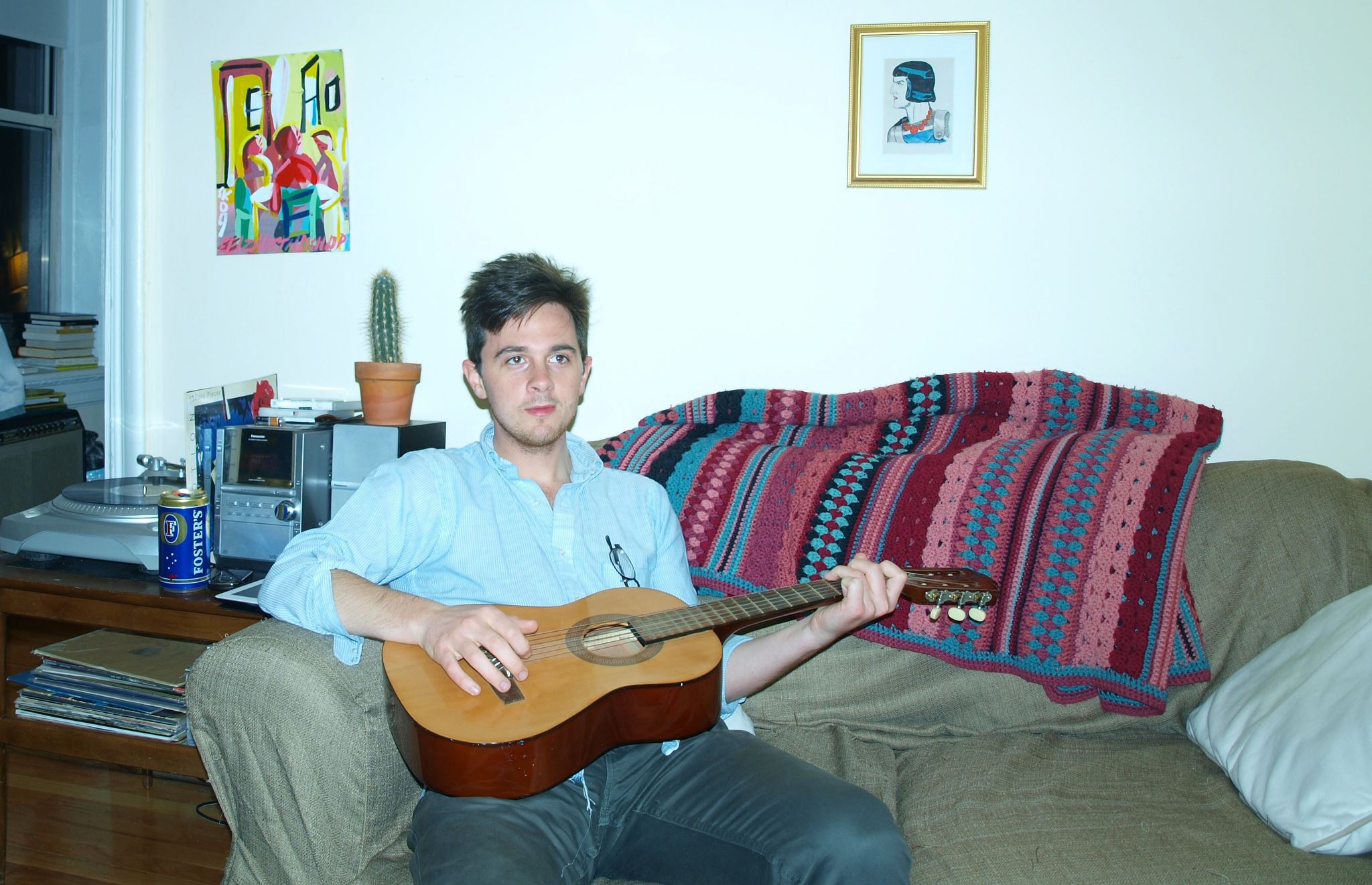 The album is at its best when focusing on the guitar tracks, as it often does, or when Cedermark lets loose a bit, like he does on early standout "Tiller of Lawn." Beginning with just voice and moody guitar, "Tiller" soon amps up the energy, alternating quiet passages with sections where the guitars take on a mind of their own. Blending riffs in dissonant and often surprising ways, Cedermark wails at the top of his range to be heard above the cacophony. Then there's the bouncy pop shuffle of "Canis Major," with its catchy verses and harmony vocals, or the foot-tapping, Big Star-style power pop of "At Home."
Home Life is one of those albums that rewards repeated listenings; what sounds like mildly accomplished, charmingly sloppy psych-rock on first listen soon reveals itself to be carefully arranged and well-thought-out. It's especially effective listening on headphones, where all the different guitar tones and intersecting melodies can be fully appreciated. Fans of slightly skewed, but endearingly authentic indie rock need look no further—Andrew Cedermark has you covered.
Key Tracks: "Tiller of Lawn", "Canis Major", "Train Window Man"
Artists With Similar Fire: David Bazan / Titus Andronicus / Neutral Milk Hotel
Andrew Cedermark Website
Andrew Cedermark Facebook
Underwater Peoples Records
-Reviewed by Simon Workman

Latest posts by Simon Workman
(see all)