Heliotropes


A Constant Sea
Manimal Vinyl [2013]



Fire Note Says: All girl Brooklyn four piece drop a very satisfying sludge-filled, psych-pop debut.
Album Review: Every day, it seems, there comes down the pike another new band brandishing remnants and half-remembered pieces of yesteryear's sound. From 60's girl group to 70's stoner rock and 80's new wave to 90's grunge, it's a parade of acts begging for comparisons and a quick game of spot-the-influence. In that Heliotropes is no different. Their version of doom-pop has a direct link to girl-powered 90's bands like L7 and Hole. They wisely add dimension by expanding that narrow and out-of-style flavor with psychedelia and a heavy dose of fuzz. The resulting dish is a complex mixture of derivative components held together by centrifugal forces but not completely beholden to them.
The diversity found in their music correlates perfectly to the ethnic make-up of the band: White, Black, Asian, Indian. Perhaps this is no big deal but it certainly gives them a very cool look and their promotional shots are stunning in how we are just not accustomed to seeing this. And perhaps it also adds depth to their songs that might not otherwise be there. Who knows? The Beatles, The Clash, The Strokes. Hey, they were all great bands but the look was what people first noticed. So Heliotropes had me interested before I had heard song one. The buzz saw guitar and driving back beat of "Early In The Morning" introduce themselves as a worthy opening track. There's nothing really new going on here but it feels so good. "Psalms" follows a similar riffy trajectory. Singer/guitarist Jessica Numsuwankijkul is in full-on Courtney Love mode – all swagger and ennui. Amber Myers sings back-up throughout A Constant Sea and it is, apparently, her only job within the band (unless one counts her tambourine playing.) From what I can make out, hers is the more polished voice as the harmonies are quite good. It is, however, the rhythm section of Nya Abudu (bass) and Cici Harrison (drums) that truly makes Heliotropes work. They hold down the fort with authority while never stealing the spotlight from Numsuwankijkul.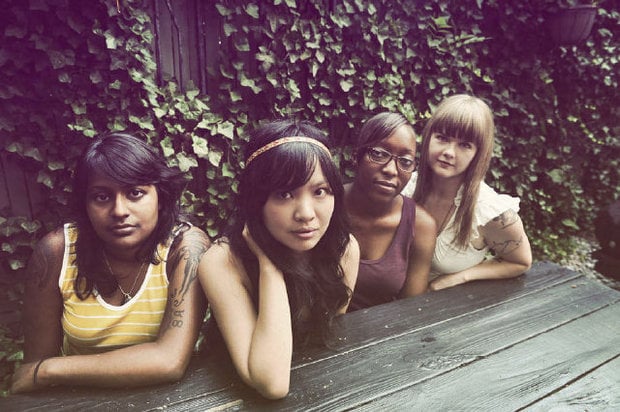 There are a couple of quieter moments to be found on the record. The first such track is "Everyone Else." Acoustic guitar and two-part vocals carry a simple yet effective melody that reminds me a little of 4 Non Blondes. The very next track, "Moonlight," begins small but builds until one hears a certain similarity to Johnette Napolitano and her work with Concrete Blonde. Finger-picked guitar and mandolin are featured in "Unadorned" and a favorite chord progression on A Constant Sea (a major chord shifting to a minor one) is again utilized. Then there is closer, "Christine." This is where the girl group sound revitalized by bands like Dum Dum Girls arrives to finish things off on an unexpected note.
So what do we have here? Sludge, doom, psych, grunge, riot grrrl, sixties pop, stoner rock. It's all present as if Heliotropes aren't entirely sure what look they're actually best suited for. And that's often the way of debut albums – a band finding its way in the music biz. They cover a lot of territory and not everything works but it's a great big world out there and who knows where they will land. But at least the take off went smoothly.
Key Tracks: "Psalms", "Everyone Else", "Christine"
Artists With Similar Fire: Dum Dum Girls / Vivian Girls / Hole
Heliotropes Website
Heliotropes Facebook
Manimal Vinyl
-Reviewed by Scot Lade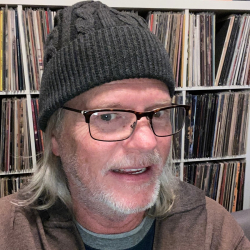 Latest posts by Scot Lade
(see all)