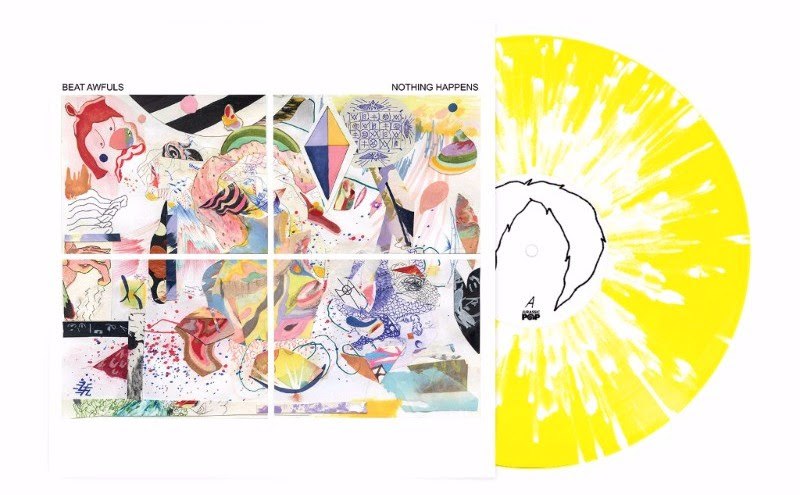 Here is Nothing Happens, the debut album from Lexington, KY's Beat Awfuls. The band is the lo-fi rock and roll project of Boston ex-pat / music man Dave Cave.
You can lump Beat Awfuls in with other rock revivalists like Ty Segall or White Fence but instead of 60s psych/pop, Beat Awfuls are more Neil Young and Lee Hazlewood. Check out the track below – we think you will like it!
Jurassic Pop always does a nice job with their vinyl offering and Nothing Happens is no different. The record is out on limited-edition hand-numbered "Lemon Drop" splatter that is of 125 copies. Each limited-edition order comes with a free zine made by the band.
This is one of those bands you will be kicking yourself later you didn't grab the limited vinyl when you had the chance! You can grab one HERE.

Latest posts by Fire Note Staff
(see all)