Lucinda Williams


The Ghosts Of Highway 20
Highway 20 Records [2016]


Fire Note Says: It is clear that Williams owns this patch of the road.
Album Review: "I know about the pain and all that jazz," sings Lucinda Williams in her smokiest voice, and you sense that she's just scratching the surface of that deep inner truth. At the age of 63, Lucinda Williams, Americana's torchiest of torch singers, has never sounded more at ease, nor has she been more productive. It's been just a little over a year since her excellent double album, Down Where The Spirit Meets the Bone, featuring twenty songs all as poignant and worthwhile as the songs from her alt/country commercial breakthrough, 1998's Car Wheels on a Gravel Road.
The songs on The Ghosts of Highway 20 feel loosely constructed, many of them slow and filled with melancholy and achingly long, leaving plenty of room for her two guitarists – Greg Leisz and Bill Frisell – to improvise from their vast sonic vocabulary, finding the right tones to match the haunted lyrics of loss, grief and despair. The recent death of William's father finds literal expression in "Death Came" but like "Bitter Memory" it's never far from the singer's consciousness.
While writing most everything here, she grabs on to Bruce Springsteen's "Factory," which is a song about his own father, and seems to enjoy the carnal delight of "House of Earth," from Woody Guthrie's prolific catalog. "If There's a Heaven" feels like the most straight up country piece here, it's also the only song here under 4 minutes.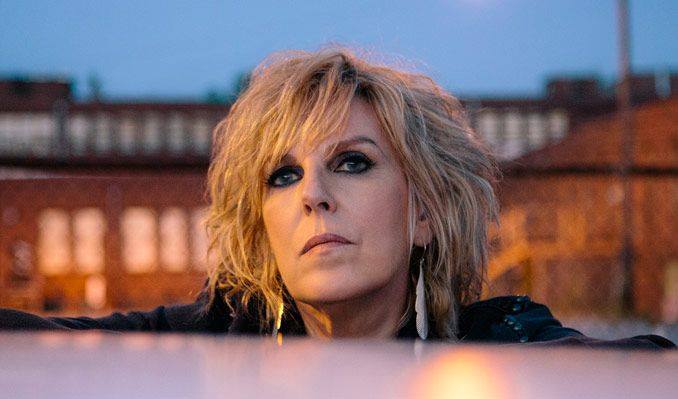 At the other extreme, and more exemplary of the rest of Ghosts, is "Faith and Grace," the nearly 13 minute closer that stretches out in languid patience as Frisell and Leisz explore the song's vast sonic horizons while Williams' prayer extends into a gospel song, building slowly but surely toward her sermon to "get right with God." All she needs, what we all need, she sings is "a little more faith and grace."
While the fine, creative guitars of these two masters, Frisell and Leisz, are reason enough to listen to The Ghosts of Highway 20, still this is William's record, and her smart, seasoned approach to these often mournful songs commands your attention. Her strong, literate songs are worthy of being covered by a host of other artists, but with her unique, weathered and worn voice and a vocal style that bleeds all the emotion behind each lyric into each breath it's clear she owns this patch of the road, and The Ghosts of Highway 20.
Key Tracks: "I Know All About It" / "Death Came" / "Can't Close the Door On Love"
Artists With Similar Fire: Steve Earle / Emmylou Harris / Bonnie Raitt
Lucinda Williams Website
Lucinda Williams Facebook
Highway 20 Records
– Reviewed by Brian Q. Newcomb
Latest posts by Brian Q. Newcomb
(see all)