Wild Belle


Isles
Columbia Records [2013]



Fire Note Says: Wild Belle's debut provides a reggae-infused twist on The xx formula.
Album Review: Wild Belle's primary core is the brother-sister combination of Elliot and Natalie Bergman. They hail from Michigan and have made their debut with the album Isles. Natalie handles vocals on the majority of the songs while her brother produces most of the music. The style is self-described as "dream-pop-dance-music" and carries with it a healthy mix of electronics and horns. Many of the songs are tinged with a reggae sound; I also heard hints of ska throughout.
"Keep You" gets the album off to a great start. Its horns, electronic elements, and reggae beat match well with Natalie''s voice. It has a groove to it that catches your attention and sets the tone for the rest of the album. Another favorite track was "Twisted," the first track on the album to introduce a backing vocal. This brought an energy and sense of fun that provided a nice change of pace. Natalie's vocal style reminded me of Zooey Deschanel – Wild Belle sounded like a groovy, electronic version of She & Him. The duo does a solid job of finding beats that complement Natalie's voice well. While her range is not shown on many of the album's tracks, they do play to her strengths. "When It's Over" brings Elliot's voice to the forefront and it blends well with Natalie's, who joins in after the first verse. Again, the change was welcome towards the end of album as it broke the spell of sameness that the middle of the album slogged through.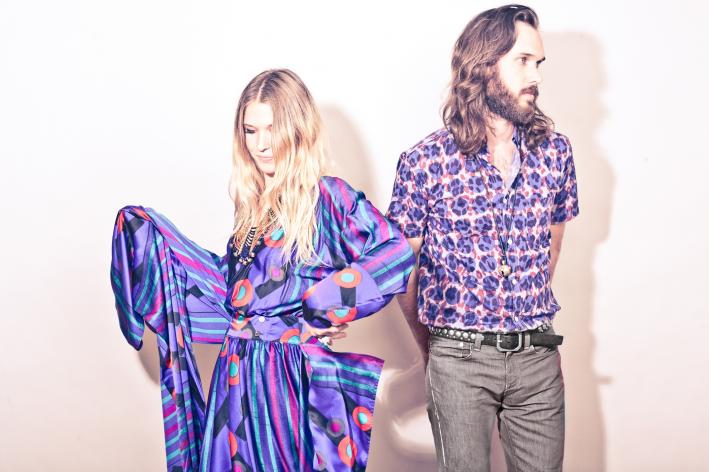 Isles is an album for those of us who would be interested by a reggae version of the xx. If the xx had a female vocalist who had a jazzy, old-school feel to it. I enjoyed the album for what it was but it didn't propel me to move, either physically or emotionally. It would be a great album to have playing at a summer barbecue (maybe it's just been too cold in Ohio for too long this winter). The lack of variety leads to a strong sense of what Wild Belle was shooting for, but it also limits the potential of the album. Nonetheless this is a strong debut from Wild Belle and I'm excited to hear where their sound goes to from here.
Key Tracks: "Keep You", "Twisted", "When It's Over"
Artists With Similar Fire: No Doubt / She & Him / The xx
Wild Belle Website
Wild Belle Facebook
Columbia Records
-Reviewed by Matthew Heiner

Latest posts by Matthew Heiner
(see all)