White Reaper


White Reaper Does It Again
Polyvinyl Records [2015]



Fire Note Says: Exciting debut album from hot new Louisville band!
Album Review: I'm always looking for good new bands to champion. If you want to catch my ear and hold it, you better have guitars, hooks, attitude, and tunes. White Reaper has all of this and more. This Louisville band has rocketed to the top of my playlist with their catchy brand of garage punk. Possessing both attitude and ability that far surpasses their age, this band is going places. On their debut album, White Reaper Does It Again, the band announces their arrival on the national scene by exploding out of the gate with 12 tracks that are sure to win you over by the end of the first song, and find you hitting repeat once you get to the end of the last song.
Right out of the gate, with album opener "Make Me Wanna Die", it's obvious from the buzzing guitars, the seething vocal and the retro synth line, that this is something familiar, yet also something new, different and exciting. It gets better from there, "I Don't Think She Cares" bubbles over with angst and its blistering guitar solo drives it home. It's a scorcher! "Sheila" is the poopiest song on the album and the highlight of the second half of the album, White Reaper does catchy pop as well as they do garage, this band can truly do it all!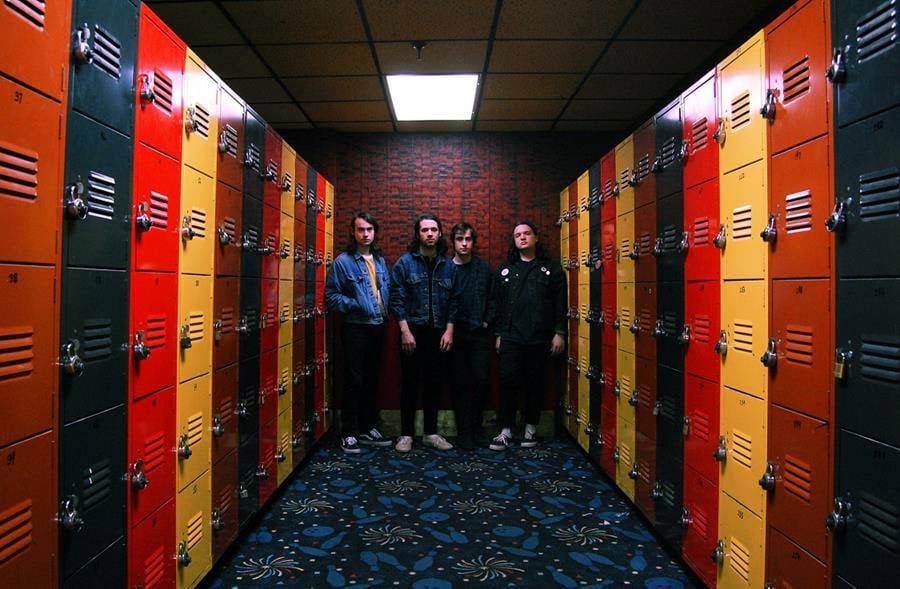 I feel confident that the members of White Reaper, Tony Esposito, Ryan Hater, Sam Wilkerson and Nick Wilkerson, are onto something special with White Reaper Does It Again. If I had any say, this band would be the hottest young band in the world right now. They have the chops and they have the tunes. If you like your rock, fast, fun, and catchy, it is a moral imperative that you seek this record out as soon as possible. Let White Reaper melt your face, then dive back in for sloppy seconds. It's the right thing to do, it's that simple.
Key Tracks: "Sheila" / "Make Me Wanna Die" / "Wolf Trap Hotel" / "Candy"
Artists With Similar Fire: The Exploding Hearts / Ty Segall / Thee Oh Sees

White Reaper Website
White Reaper Facebook
Polyvinyl Records<
– Reviewed by Kevin Poindexter

Latest posts by Kevin Poindexter
(see all)