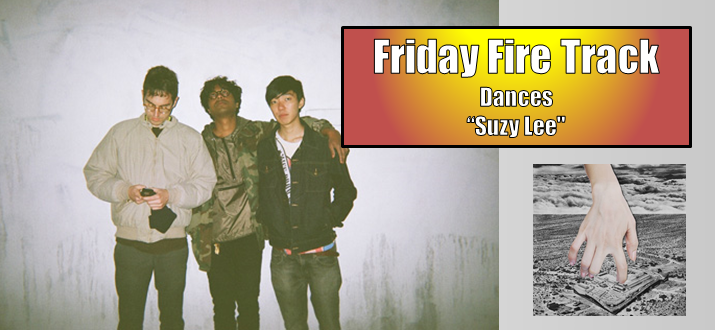 Dances hail from Brooklyn and on their upcoming debut, Keep Talking, the band will show off their admiration for classic NYC punk, Britpop, '60s psych and some straight up '90s era alt rock. Today's Fire Track highlights the alt rock side of the group with "Suzy Lee."
The track gets kicks off with a disjointed guitar intro before singer Trevor Vaz gets things ripping. I really like how the song goes into a buzz saw type riff, which never lets up, while Vaz's vocals get more intense. Eventually, there is a short lull while some background talking moves to the front of a more psychedelic movement in the song before "Suzy Lee" kicks back into high gear. This song reminds me of the Phili band Dandelion that had several records out in the early 90's plus a handful of other groups from that era. Basically a solid indie rock song and catchy as hell from Dances.

Dances Website
Dances Facebook
Black Bell Records
Gigawatts Records
Keep Talking doesn't hit the streets until September 4 via Black Bell/Gigawatts Records so you have some time for Dances to sink in. As a bonus and a chance to hear another side of this group, you can also check out the much slower and psychedelic "Jones" below.


Latest posts by Christopher Anthony
(see all)