Spoon


They Want My Soul
Loma Vista/Republic Records [2014]




Fire Note Says: Spoon's They Want My Soul is a near-perfect return to form.
Album Review: Thank God for Spoon. There were many signs pointing to the demise of the rock band that truly owned the first decade of the new millennium with albums like Girls Can Tell, Kill The Moonlight, Gimme Fiction, and Ga Ga Ga Ga Ga. The first sign was named Transference. By Spoon's standards the album was a dud. And then there was lead man Britt Daniel's continued involvement in Divine Fits. It was tempting to believe that maybe we had heard Spoon's best output, culminating in the essential-listening Ga Ga Ga Ga Ga. And after a string of disappointing major releases this year (see: Coldplay and The Black Keys) you'd be forgiven for not getting excited for They Want My Soul. Throw all those preconceived notions away and get excited.
I was reminded a lot of Guided By Voices while listening to They Want My Soul. Both bands traffic in hooks and defy genres. The main difference between the two is that Spoon lets those hooks develop, whereas GBV simply presents the hook and is content to move on. They Want My Soul is full of such hooks, which are allowed to mature much to their benefit. Album opener "Rent I Pay" is a Spoon joint through and through. The guitars click, the vocals are precise, and the lyrics sometimes make little sense. Upon first hearing it I thought it was good, but was unsure if Spoon had found their footing.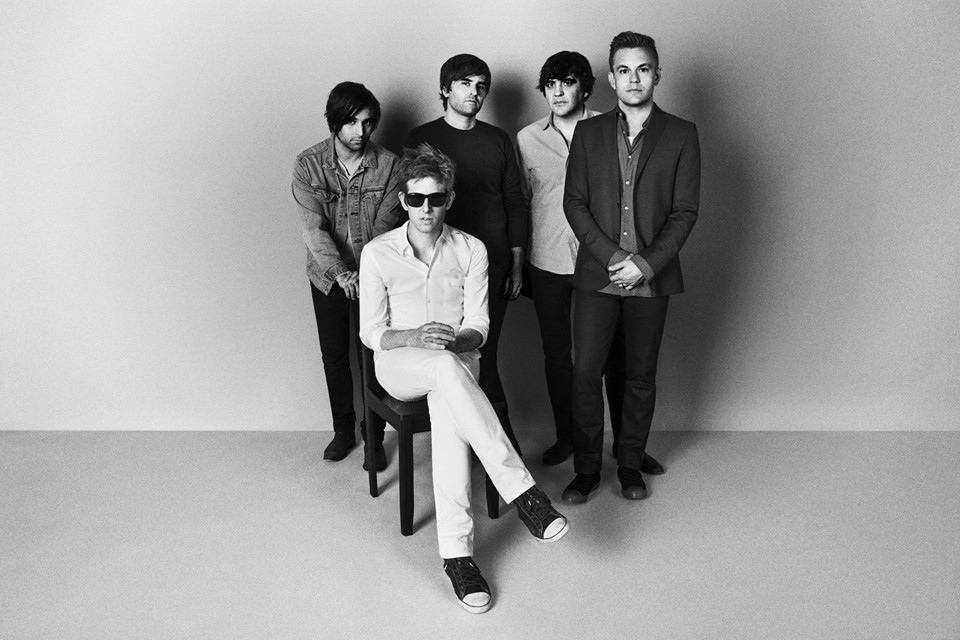 And then the spectacular "Inside Out" came on. Questions rushed to me: Where are the guitars? Is that a synthesizer on a loop? And wait, is that a harp? What the hell is this? What it is is a dreamy, breezy, catchy piece of music. "Inside Out" is what separates Spoon from so many other bands – they pull off this daring departure with assuredness that borders on cockiness. It's just an amazing song. Third track "Rainy Taxi" is a throwaway – the only one on the album. Batting 9 for 10 ain't bad. "Do You" follows with its return to the pop sensibilities that Spoon can't get away from. And for good measure – it's the mix of the "Do You" and "The Underdog" with "Inside Out" and "I Turn My Camera On" that provide a full sonic palette of flavors. "Do You" is infectious
But there's more (and better) to come! "Outlier" is influenced by an EDM sound that is moody and grainy. It reminded me of one of my favorite REM songs, "Leave." The two primary hooks in "Outlier" are predatory earworms – you will not be able to get rid of them no matter how hard you try. The title track is solid and funny – one of the lines is "Educated folk singers/Want my soul." I was afraid that Spoon had lost that soul in the last several years but I am happy to be wrong. After that the great songs keep coming: the bluesy "I Just Don't Understand," the jangly "Let Me Be Mine," and the slick "New York Kiss."
I can't imagine a more balanced, engaging, addictive, surprising album coming out this year. Spoon has a long history of excellent work, but this may be their best yet. It's good to have Daniel and the guys back.
Key Tracks: "Inside Out" / "Do You" / "Outlier"
Artists With Similar Fire: Guided by Voices / White Rabbits / The New Pornographers
Spoon Website
Spoon Facebook
Loma Vista Recordings
Republic Records
-Reviewed by Matthew Heiner

Latest posts by Matthew Heiner
(see all)