Smug Brothers


Woodpecker Paradise
Gas Daddy Go! Records [2015]




Fire Note Says: Smug Brothers newest album is one of their strongest efforts to date. A tight, urgent, and catchy blend of indie rock from rock Mecca Dayton, Ohio.
Album Review: Around this time last year, I was reviewing the Smug Brothers' LP On the Way to the Punchline. It ended up being one of my favorite records for 2014. Fast forward to present time and here I am again, reviewing another Smug Brothers album with similar results; another quality record for the lads from Dayton.
Woodpecker Paradise sees some subtle, but affecting changes in the band's sound. The songs are tighter; a bit shorter, but packed with wonderful shifts and insanely catchy hooks. Smug Brothers used to remind me a lot of Guided by Voices, but it seems they have distanced their sound from that influence on this album, creating their own unique blend of Dayton rock.
Woodpecker Paradise boasts some interesting sequencing, and has nice flow. In fact it is so nice that it makes it difficult for me to listen to just a single track; I have to play the album from start to finish. The overall shortness of the runtime, high quality of each of the tracks and a touch of OCD make that an enjoyable and effortless feat. This record is very concise.
Album opener, "Antique Judy," the album's longest track (3:48 to be exact), is a bit of a slow burner. A mellow beginning shifts with a poignant hook, picks up the tempo, and gives way to head nodding jam. The mood has been set, just go with the flow.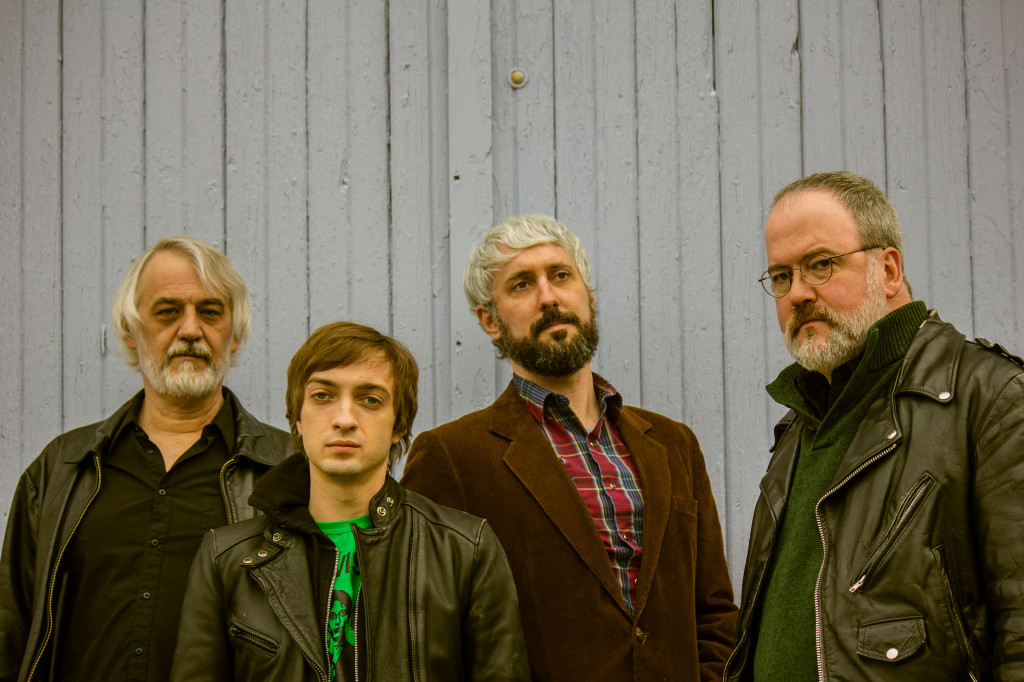 "Meet a Changing World" bears the signature Smug Brothers sound; however, it slowly gives way to some different and intriguing guitar work that bears some resemblance to Microcastle-era Deerhunter. It works well blended into the band's establish aural repertoire. These guitar flourishes show up on multiple tracks on Woodpecker Paradise.
"Skyline at the Station" has perfectly disjointed plinking sort of guitars right before the song seemingly ends, but is revived by a short sequence of guitar strums; just a few notes, before breaking into track four. That short reprise is part of the sequencing magic I referred to earlier. It becomes a great segue to "Register from the Molecular Track," one of my favorite tracks on the album. "One Question Too Many" is the middle track of the album and serves as a palate cleanser with a swirl of guitars and noise, setting the listener up for the final four tracks.
"Venus Out at Night" plays out like a downbeat 50's rock ballad. Grab your best girl and hit the dance floor at the indie rock Enchantment Under the Sea Dance. "Teach Them Slide" is the rocker of the album. This track reminded me most of past Smug Brothers, great mid-tempo indie rock with some catchy guitar hooks and it sets you up with the endearing final track, "Sweetness at Second." It has a hook so fat; you can hang your hat and coat on it. It is a superb album closer and gives you all the incentive you need to reach for the repeat button so you can hear it all again.
Not sure what is in the water in Ohio but whatever the area bands are drinking, it is working. Smug Brothers please keep drinking from the spigot/tap/bottle; you have topped your last release and have made a fun, refreshing and exciting record. I will be listening to Woodpecker Paradise for a long time.
Key Tracks: "Meet a Changing World" / "Register from the Molecular Track" / "Sweetness at Second"
Artists With Similar Fire: Guided By Voices / Motel Beds / Deerhunter

Smug Brothers Website
Smug Brothers Facebook
Gas Daddy Go! Records
– Reviewed by Daniel Taylor
Latest posts by Daniel Taylor
(see all)