The Sidekicks


Runners In The Nerved World
Epitaph Records [2015]



Fire Note Says: The Sidekicks fourth album is pop-tinged punk confection.
Album Review: The Sidekicks are a punk outfit from Cleveland, OH. Runners In The Nerved World is the band's fourth studio release and my first exposure to the band. The Sidekicks sound like a lot of bands who have been influenced by the pop-punk hybridization popularized by bands like Green Day. The band admits to leaning towards a pop sound with this latest release as a way to bounce off of the typical punk sounds of today. This new sensibility works well for the band, though does limit it in a few key ways.
"Everything in Twos," the album's second track, starts with a jangly guitar riff that doesn't sound very punk. The first verse is earnest and melodic, as is the ensuing chorus. It's all very pleasant and energetic. If you listen closely (and read some of the song titles) you'll hear subversive, angry lyrics that don't seemingly fit with the music. This is nothing new (see Father John Misty's latest) but The Sidekicks pull off their particular brand of acidic sweetness.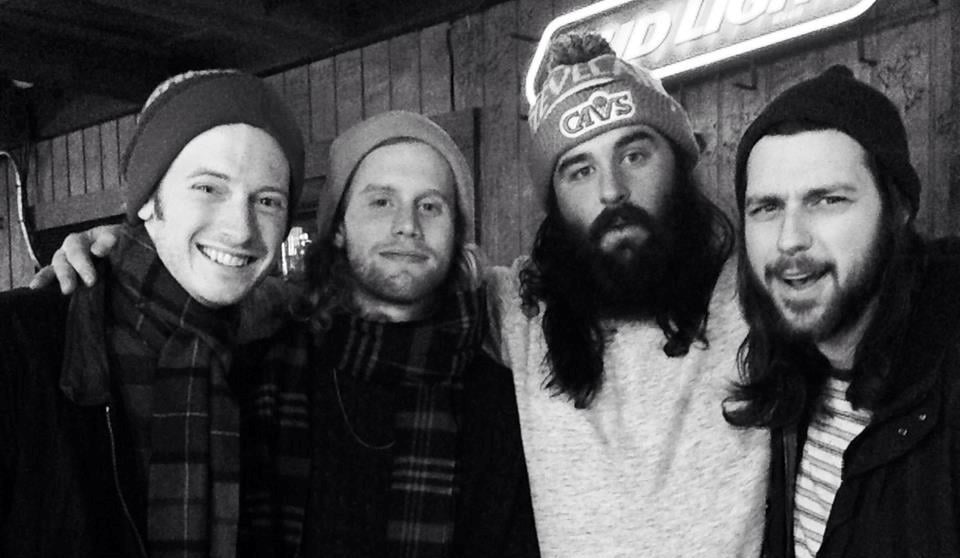 "Jesus Christ Supermalls" and "Summer Brings You Closer To Satan" are two of the more clever song titles I've run across recently. Both songs back up these strong titles with power pop stylings that are laden with hooks. The chorus of the latter abounds with harmony and bile, engaging both the foot (to tap) and the head (to decipher the lyrics). The Sidekicks do this kind of song really well and sometimes struggle to connect with other types of songs when they're attempted.
Runners In The Nerved World is a fun, easy-to-swallow pop-punk album. The Sidekicks are trending upwards and definitely worth a listen for any fan of rock and roll.
Key Tracks: "Everything in Twos" / "Jesus Christ Supermalls" / "Summer Brings You Closer To Satan"
Artists With Similar Fire: Band of Horses / Tokyo Police Club / Paper Lions

The Sidekicks Website
The Sidekicks Facebook
Epitaph Records
-Reviewed by Matthew Heiner

Latest posts by Matthew Heiner
(see all)