Happyness


Weird Little Birthday
Rough Trade Records [2014]



Fire Note Says: Ready for a non-disappointing British Sea Power?
Album Review: Here's something I don't get to say every day: "That reminds me of Gay Dad!" Or possibly Sonic Youth's "Antenna." Or maybe Meat Puppets in their mid-90's ZZ Top phase. Key word here is diverse.
Single "Anything I Do Is Alright" charges like Supergrass (another trio, come to think) to a lone chorus that I'm surprised anyone is still able to write, with tasteful string/mellotron patches, then some fractious guitar racket and blam! they're out. Nice. My spirits flagged when faced with the 8:57 "Weird Little Birthday Girl;" but then in the middle (well, at 4:50) one of my cats nudged me awake to say "Jesus Christ! He just quoted Prefab Sprout!" This shows these kids have done their apprenticeships.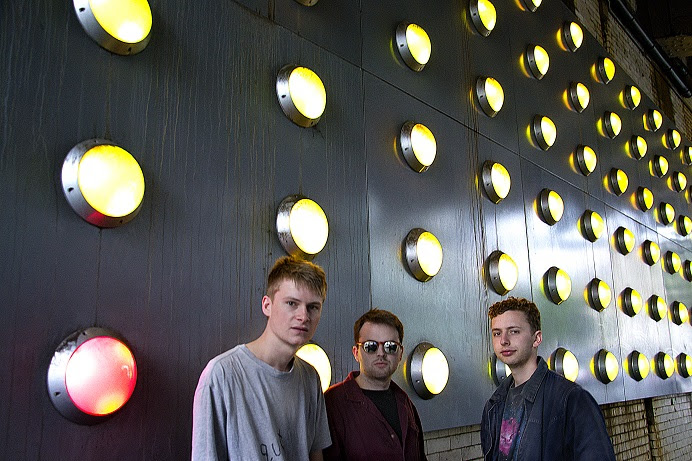 "It's on You" starts with the veddy British couplet "Remember when we broke into the park and you got laid and I watched" sung/spoke in the voice of Rivers Cuomo, then builds to nice piano-boosted MOR chorus. And while they know their way around two-minute pop songs, some of the ballads are the high points: "Regan's Lost Weekend (Porno Queen)" sounds like your favorite songs from Wheat's Medeiros and starts with the line "well, I'm sorry that you lost your shit" (the best deployment of "shit" in alt-rock since that Speedy Ortiz song the other week with "shithead" in it – perhaps a new golden age of la chanson du merde is upon us!), while the verse and chorus of "Pumpkin Noir" weave in and out of a truly lovely guitar and piano figure. I was heartened by this record: these guys actually care.
Key Tracks: "Anything I Do Is Alright" / "Regan's Lost Weekend (Porno Queen)" / "Pumpkin Noir"
Artists With Similar Fire: Wheat / C86 / Sonic Youth
Happyness Website
Happyness Facebook
Rough Trade Records
– Reviewed by Nick Eddy