Cleaners From Venus


Return To Bohemia
Soft Bodies Records [2014]



Fire Note Says: A stunning return from the legendary lo-fi cult act!
Album Review: Martin Newell titled his 1993 album The Greatest Living Englishman, and with Return To Bohemia, he proves that this was no mere cheeky title, he damn well might be the greatest living Englishman. By now, I'm sure it will come as no surprise to Fire Note readers that I am a pretty die-hard fan of Newell's work, in fact, I consider him to be one of my great discoveries of the past few years. Hot on the heels of Captured Tracks' recently released 3rd volume of reissues of old Cleaners albums, comes Return To Bohemia, an album that slides right in with their finest work. One could make a convincing argument that this is the best Cleaners From Venus album, and I would certainly entertain the thought. It is undoubtedly in the top three, alongside Living with Victoria Grey and My Back Wages, and rivals even the great aforementioned 1993 solo album produced by Andy Partridge.
I have said it before and I am going to say it again, if you haven't checked this band out, you have to PRONTO. Newell is like a cross between Hitchcock, Partridge, Lennon, McCartney, Pollard, and Davies. Absolute songwriting titans, and Newell ranks right up there, he can pull a memorable melody seemingly out of thin air that will have you humming along by the second time you have heard the song. Songs like "The King of the Sixties" really could have been recorded at any time between the late 70s and now. "Imaginary Seas" is one of the quieter, more poignant tracks on the album. It's a piano ballad, timeless, gorgeous, simplistic and utterly perfect. "He's Going Out With Marilyn" finds Newell writing about an old familiar character from past Cleaners albums, it's good to see that ol' Marilyn is still kicking about the scene.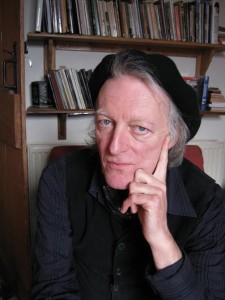 It is remarkable that Return To Bohemia even exists at all. I would suppose we have to give a tremendous amount of thanks to the folks at Captured Tracks for bringing The Cleaners back into the consciousness of music fans. No longer are they a band that is more heard about than actually heard. Their past is easily accessible where it was in vast disarray just a few short years ago, and now we have Soft Bodies Records to thank for releasing this incredible album from them. I don't know if this will be the final Cleaners From Venus album, I know Newell had a recent health scare, but if it is, he certainly is going out on an incredible high note. If it is not his final album (let's hope!) well then this record signifies a rebirth of epic proportions, and I am excited to see where it goes next! This one is highly recommended, go get it.
Key Tracks: "He's Going Out With Marilyn" / "Imaginary Seas" / "I Wanna Stay In"
Artists With Similar Fire: XTC / Robyn Hitchcock / The Kinks
Soft Bodies Records
– Reviewed by Kevin Poindexter

Latest posts by Kevin Poindexter
(see all)