Guided By Voices


How Do You Spell Heaven
GBV, Inc. [2017]


Fire Note Says: The revamped Guided By Voices continue their hot streak with an instant classic.
Album Review: You can be forgiven for missing some of Robert Pollard's output – the discography is indeed deep and daunting. That said, let me put this right out front: there are no excuses for skipping this one. Technically, this is the twenty-fourth GbV album (not including compilations like King Shit And The Golden Boys, the fan club release Tonics And Twisted Chasers or box sets, "best of's" and live albums.) There's a lot to sift through. As has been much-publicized, this is Pollard's 101st album overall. You would think he's said everything he needs to say by this point in his long and storied career but the hits keep coming! And if you're a regular reader of The Fire Note you, no doubt, have a good percentage of those 101 records. You would also know that this version of the band includes Doug Gillard and Bobby Bare Jr on guitars, Mark Shue on bass and Kevin March behind the kit. It's a dream line-up and they live up to that characterization by delivering the most straight-forward GbV record since Sandbox. It is also one of their best.
If you stare at any Guided By Voices album long enough the secrets of the universe reveal themselves. This is a known fact. What is also true is that Pollard likes to begin his records with a barn burner and How Do You Spell Heaven is no different. "The Birthday Democrats" ranks right up there with "A Salty Salute" or "Teenage FBI" as perfect opening tracks. A basic, two note riff announces that this outing is a rock and roll record – pure and simple. Pollard's voice remains in fine shape as he hits the higher notes without the pitchiness which has crept in on some of his recent work. The band sounds engaged and very energetic. That was easy to manifest on GbV's last album, August By Cake, as all five members contributed songs and lead vocals. Not so this time. All the tracks here, minus Gillard's "Pearly Gates Smoke Machine," were penned by Pollard giving Heaven a more unified feel. There are rockers aplenty: "Paper Cutz" and "Diver Dan" immediately spring to mind. But what really separates this album from all of GbV's post-reunion records is the absence of throwaway tracks. There is no filler, no song sketches – just 15 really cool tunes. Like all things Pollard, there are little surprises thrown into the blender. Clocking in at four minutes (by far the longest track) "Pearly Gates Smoke Machine" is an instrumental T-Rex kind of jam. The classic rock bug is never far from the surface on this album and that song drives home the point with elegance. There's nothing quite like it among the 17 million songs Pollard has written. Being Guided By Voices, there's so much more to discover though. From the jangly power pop of "Nothing Gets You Real" to the lounge-jazz of "King 007" Pollard and his cohorts have distilled everything that made August By Cake such a thrill ride into a single, easily digestible disc.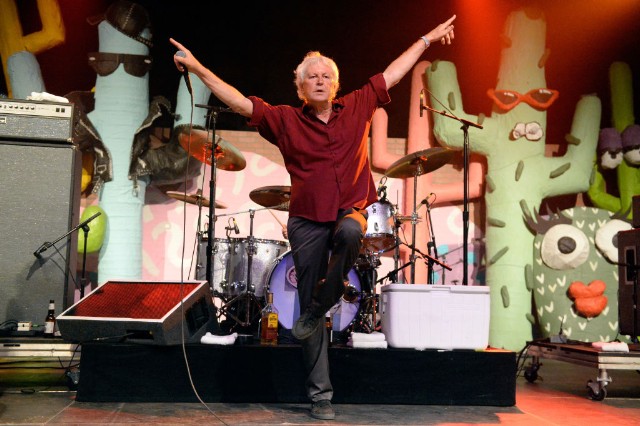 It is, of course, getting harder to distinguish between Pollard and his solo albums and side projects. To whit: last year's Please Be Honest was Pollard singing and playing all the instruments himself. But that was before this variant of the band came into being. In the ever-changing world of Guided By Voices, it is entirely possible that this rendition won't last long. And that would be a pity. Gillard has always been a terrific foil to Uncle Bob – rivaled only by Tobin Sprout in importance and gravitas. His guitar hero chops have always aligned beautifully with Pollard's vision of marrying Cheap Trick style Midwest American rock to The Who's British Invasion bombast. There's just no telling where GbV's heading next. The decision to revive the name plate in 2012 seemed odd at the time. But after nine (good to great) albums in five years, perhaps he knew full well that his muse shines brightest with those three magical words on the album cover – beckoning the curious and the converted alike. Guided. By. Voices. Just don't gaze too long at the magical orb. The secrets of the universe can really weigh you down if you're not careful. And lighten your wallet at the same time!
Key Tracks: "The Birthday Democrats" / "Diver Dan" / "Pearly Gates Smoke Machine"
Artists With Similar Fire: Cheap Trick / The Who / The Replacements

Guided By Voices Website
Guided By Voices Facebook
Rockathon Records
– Reviewed by Scot Lade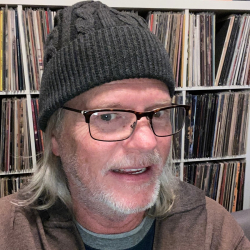 Latest posts by Scot Lade
(see all)