Guided By Voices


Please Be Honest
GBV Inc. [2016]


Fire Note Says: Guided by Voices return as a one-man band featuring you-know-who.
Album Review: The last Guided by Voices album, 2014's Cool Planet, capped off an impressive six-album run with the "so-called-classic-lineup," which featured many of the players that appeared on the band's mid-90s classics. Besides eternal frontman and songwriter Robert Pollard, that iteration featured Mitch Mitchell on guitar, Greg Demos (and his striped pants) on bass, Kevin Fennell on drums, and arguably Pollard's most important creative foil—Tobin Sprout—on guitar and additional songwriting (Fennell was eventually replaced with latter-day GBV drummer Kevin March). While the band has always been Pollard's, and while plenty of tracks over the years only feature his playing, what makes Please Be Honest unique is that it's the first album under the GBV flag to be entirely played by Pollard. In that sense, the album is as much a successor to Pollard's recent Teenage Guitar side project (which also featured only him) as it is Guided by Voices. So how does it sound?
Well, to be honest (just following the title's instructions…), it sounds like the most recent series of GBV albums (especially Let's Go Eat The Factory), minus Tobin Sprout's material, plus a bit of the Teenage Guitar weirdness, including that project's propensity to use samples from old, obscure records. While I would welcome a few Sprout tunes here, the album as a whole is no step down in quality from the last six records, which are some of my favorites in the entire catalogue. Sure, the album is a little rough around the edges—but not as much as you might expect—and Pollard hasn't been worried about polishing his tunes to a shine since at least end of the original tenure. Besides, who listens to a GBV record for the slick production? What Pollard fanatics crave is his songwriting, particularly his penchant for Who-like hooks and catchy riffs, both of which appear here—though you may have to dig a little more for them than on the last few records. The bottom line is that Please Be Honest is one of those records that takes a few listens to fully appreciate: its hooks aren't as immediately apparent, and its melodies aren't as instantly catchy. But if you spend some time with it, the album unfolds into a weird, wonderful encapsulation of Pollard's post-2004 output, and one that seems to defy the usual criticism that Pollard "needs an editor." Once this album "clicks," its apparent how much focus went into these songs.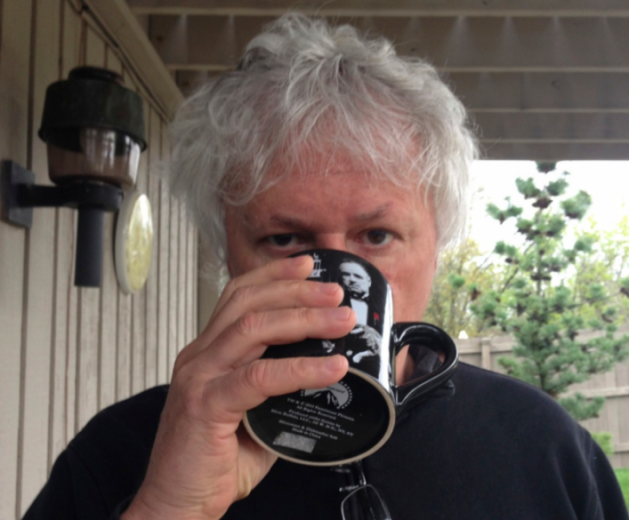 That's not to say the album is perfect—there are a few moments of off-key singing, some flubbed guitar, the occasional "what was he thinking?"-type experiment; but these are the exception rather than the rule. Most of the time, Please Be Honest rocks in the off-kilter way the best GBV tracks do, with a little weirdness and a lot of authenticity. There are big, stadium anthems played not with technical flash but with intention and purpose, such as opener "My Zodiac Companion" and the title track, which features one of Pollard's most effortless melodies in recent memory. There are tracks that strip things down to basics, like the guitar-bass-drum machine trio of "Kid On A Ladder," which sounds like a modern-day reimagining of a Tonics And Twisted Chasers track, the solo piano accompaniment on "Sad Baby Eyes," or the dissonant multi-tracked guitars on the appropriately dark "Nightmare Jamboree." Bob's pursuit of odd sounds finds its way into many tracks too: the vocal sample at the end of "Come On Mr. Christian," the rapid-pulse drum machine and phased guitar of "Unfinished Business," and the entirety of "The Grasshopper Eaters," probably the most inaccessible track on the record, but one that still holds its own kind of fascination. Then there are tracks that just kick you in the rear with how they come out of nowhere, grab your attention, and disappear just as quickly—"Glittering Parliaments," "The Quickers Arrive," "Hotel X (Big Soap)," and closer "Eye Shop Heaven" all stand out in one way or another; and combined with several of the other highlights already mentioned, you can start to see why Pollard felt this album was worth of the Guided by Voices banner.
Is this the best Guided by Voices album? Probably not—but it does capture that indefinable GBV spirit. Yes, it's different, but in a way that builds on the band's previous achievements rather than just trying to recreate them. It may not better the band's best work, and anyone expecting Please Be Honest to be the next Alien Lanes or Isolation Drills is going to be disappointed. But if you dug the reunion albums, you'll probably dig this one too. It may not be as immediately accessible as Motivational Jumpsuit, but the same spark that drove that album and all the best moments of the most recent incarnation of the band is here in spades—you may just have to dig a little be deeper to find it.
Key Tracks: "Kid On A Ladder" / "Glittering Parliaments" / "Please Be Honest"
Artists With Similar Fire: John Lennon / Cheap Trick / Teenage Guitar

Guided By Voices Website
Guided By Voices Facebook
Rockathon Records 

-Reviewed by Simon Workman

Simon Workman has loved rock n' roll ever since his dad made him Beatles and Beach Boys mix tapes as a kid. These days his musical interests have a wide range, though he's still got a strong connection to the music of the 60s and 70s. He lives in Dayton and is currently working on a PhD in English literature at the University of Cincinnati. You can follow him on Twitter and Instagram @simonworkman.

Latest posts by Simon Workman (see all)
Please follow and like us: