Dawn McCarthy & Bonnie 'Prince' Billy


What The Brothers Sang
Drag City Records [2013]



Fire Note Says: McCarthy and Billy pay respect to one of the most famous pairs in rock history.
Album Review: I will be the first to admit that an album of Everly Brothers covers seems to be a stretch even for the talented Bonnie 'Prince' Billy. You throw in the paired vocal of previous collaborator Dawn McCarthy and the idea starts to get a little more interesting. The final sell on What The Brothers Sang is that most of the tracks are later era Everly and not any of the big hits are here like "Bye Bye Love," "Wake Up Little Susie," or "All I Have to Do Is Dream". This is only important to me because it seems these stand outs are too easy for this talented duo.
That leaves us with 13 tracks that most people will not be familiar with but don't let that scare you as McCarthy & Billy handle them with care. The lead track "Breakdown" is actually off the last record the Everly Brothers recorded titled Stories We Could Tell back in 1972. It also may surprise you that the song was written by Kris Kristofferson while this new version in a very folk Americana approach by McCarthy and Bonnie works well. I also enjoy the more upbeat tracks here that feel and sound fresh like the foot tapping "Milk Train" or the bigger rocker "Somebody Help Me". They break up the overall pace of the album and also show that The Everly Brothers had some diversity in their catalog compared to what we all might think.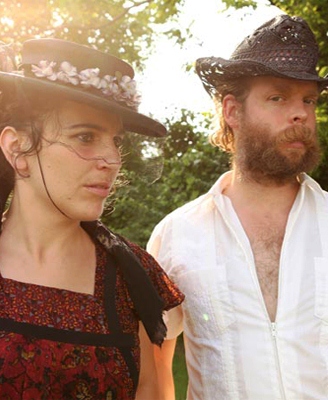 Overall What The Brothers Sang is not an essential listen but for fans of Bonnie 'Prince' Billy I think it is a worthy pick up. Is it an album I will go back to much? Probably not but that does not mean that its heart and sound isn't in the right place as both McCarthy and Prince give 100% and their reinterpretation earns even more respect if you go back and check out the originals.
Key Tracks: "Milk Train", "Somebody Help Me", "Breakdown"
Artists With Similar Fire: Alison Krauss & Robert Plant / The Civil Wars / Angus & Julia Stone
Drag City Records
-Reviewed by Christopher Anthony

Latest posts by Christopher Anthony
(see all)