Snail Mail


Lush
Matador Records [2018]


Fire Note Says: Snail Mail's impressive debut matches strong songwriting chops with impeccably layered arrangements
Album Review: As a quick glance at any news channel or app will attest, we're living in interesting, complicated times here in the middle of 2018. So it's refreshing when an artist comes along who takes a simple approach to their work, taking care with the songs themselves rather than production gimmicks or contextual hype (hey there Kanye). Which isn't to say that Lush, the first album by Lindsay Jordan's recording project Snail Mail, is simplistic, sparse, or stripped back; it's just direct, and doesn't have much in the way of fluff.
Snail Mail's sound is fairly easy to describe—Jordan's clear, laid back vocals float over warm electric guitar tones, often joined by a rhythm section but frequently just stripped back to voice and guitar. With such a minimalist approach, it might be easy to assume that Lush is a singer-songwriter or folk-rock album, but that isn't really the case; Jordan uses some complex chord changes and song structures that make her songs interesting without being overly complex, and the prominence of the electric guitar means that her songs always have interesting textures that go beyond folk arrangements. The record has more in common with sleepy dream pop than it does with acoustic troubadours.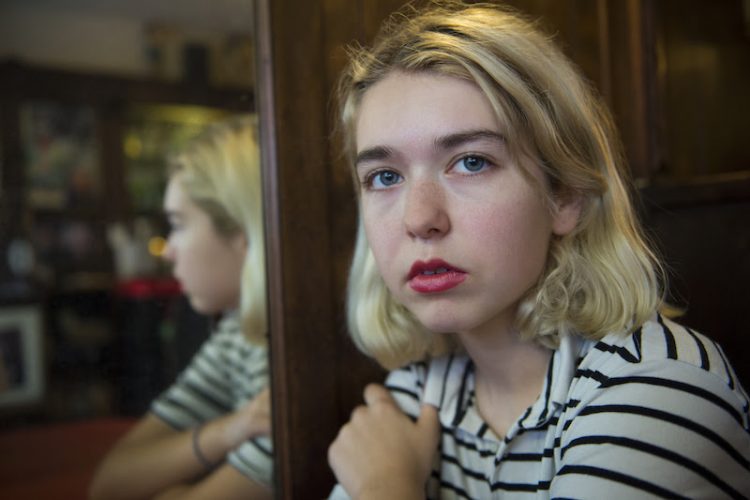 The lyrics are also far from standard singer-songwriter fare. These songs do deal with subjects that the typical listener can relate to—relationships, identity, starting over—but they're never trite. Jordan also makes many of the lyrics more engaging by phrasing them as one side of an ongoing conversation, as on early highlight "Pristine," where she sings "It just feels like / The same party every weekend / Doesn't it? Doesn't it? / And if you do find someone better / I'll still see you in everything." These sorts of lines hint at larger stories and draw listeners into Jordan's perspective, and the intimate nature of the lyrics is perfectly complemented by the subtle complexity of the songwriting and production.
Lush may not sound all that unique on first listen, and in some ways it isn't; there's nothing groundbreaking here in terms of pushing indie rock where it hasn't been before. But after these songs start to sink in, it becomes apparent that Snail Mail combine standard rock elements in surprising and affecting ways. Each track tells its own story, each of which is a part of the larger whole both lyrically and musically. Lush is an impressive first step for Snail Mail, and no matter where the band goes from here it's an album that listeners will no doubt return to for a long time to come.
Key Tracks: "Pristine" / "Heat Wave" / "Anytime"
Artists With Similar Fire: Soccer Mommy / Juliana Hatfield / The War On Drugs
Snail Mail Website
Snail Mail Facebook
Matador Records
-Reviewed by Simon Workman

Simon Workman has loved rock n' roll ever since his dad made him Beatles and Beach Boys mix tapes as a kid. These days his musical interests have a wide range, though he's still got a strong connection to the music of the 60s and 70s. He lives in Dayton and is currently working on a PhD in English literature at the University of Cincinnati. You can follow him on Twitter and Instagram @simonworkman.

Latest posts by Simon Workman (see all)
Please follow and like us: