Erika Wennerstrom


Sweet Unknown
Partisan Records [2018]


Fire Note Says: Erika Wennerstrom of Heartless Bastards takes a solo run.
Album Review: Last May, when Lucinda Williams and her band made their way to the intimate confines of the Victoria Theater in Dayton, the unexpected special guest opening the show was Erika Wennerstrom, best known for her band The Heartless Bastards which has been on hiatus. Playing solo with only her acoustic guitar, Wennerstrom, was clearly on a journey of self-discovery, expressed in new songs that she seemed to be trying on for size. As fans listened to these new works in progress, I for one grew impatient for the parts of each song where she would use her voice to fill the space where a lead player on guitar or piano would take a solo over the song's rhythmic base. Sometimes it was just "oh, oh, oh's" but it was in those moments that we heard the true beauty and strength of her voice – clear, bold and lovely – unencumbered.
On her new solo album, titled Sweet Unknown, we get a similar taste of Wennerstrom's voice near the end of "Extraordinary Love," the nearly seven minute first song released prior to release to build fan interest is described by the singer as "a mantra of self-love." In the song where she reminds herself to "remember to breathe" those "oh, oh oh's" come like a mantra in the artist's inner search for peace and fulfillment. Titles like "Letting Go," "Be Good To Yourself," and "Good To Be Alone," capture that same spirit, a woman who is looking inward and celebrating herself "in the here and now." That first song has a little country jangle in the guitar, and there's a warm somewhat up-tempo Americana vibe in the song "Time," which also has a long section where she let's her voice do what obviously comes quite naturally to her.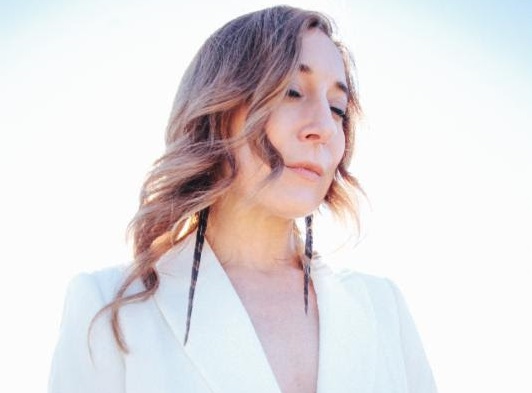 Wennerstrom is backed by solid studio players throughout Sweet Unknown, including her Heartless Bastard bassist Jesse Ebaugh, which given that the 9 songs are all long, slow to mid-tempo rockers that tend to plod along for quite a while, is essential, although the only credits I've found don't isolate who's playing on which tracks. But whoever's playing guitar leads on "Good To Be Alone" is a hero, as the disc's longest track, clocking in at over ten minutes benefits at his efforts to drive the tempo, thus managing to keep things interesting. That said, the closing track, "Gravity," which is over 7 minutes, can't get out from under the weight of it's plodding rhythm. Wennerstrom may be "getting to know myself in a way that I've never known," but since she's chosen to share this long, journey of self-discovery with all of us, she might have wanted to write at least of few songs that were lighter, faster and shorter. The unexamined life may not be worth living, but on the "Twisted Highway" of rock song revelation, sometimes less is more.
Key Tracks: "Extraordinary Love" / "Twisted Highway" / "Time"
Artists With Similar Fire: Lucinda Williams / Heartless Bastards / Brandi Carlile
Erika Wennerstrom Website
Erika Wennerstrom Facebook
Partisan Records
– Reviewed by Brian Q. Newcomb
Brian Quincy Newcomb has found work as rock critic and music journalist since the early 80's, contributing over the years to Billboard Magazine, Paste, The Riverfront Times, and The St. Louis Post-Dispatch.
Latest posts by Brian Q. Newcomb (see all)
Please follow and like us: