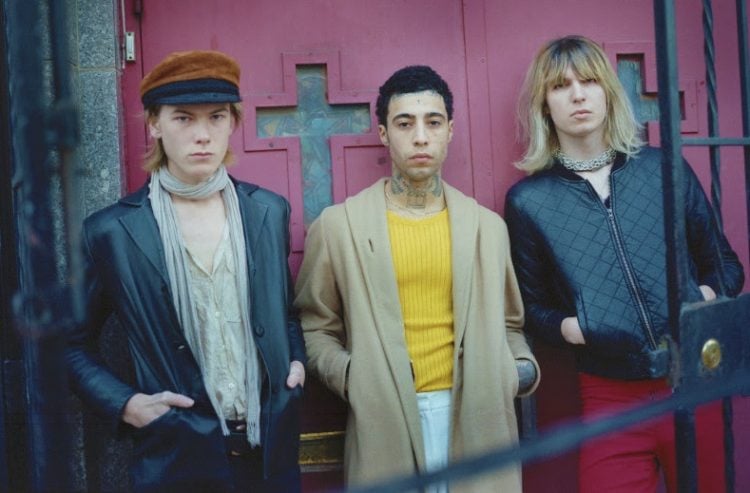 Beechwood look and sound like 100% New York City. In today's Friday Fire Track you will immediately hear their influences of The Stooges and New York Dolls while embracing the more pop side of the Velvet Underground. This track is from their new release, Songs From The Land Of Nod, and if you follow Burger Records you may have seen this album for a bit last year as they had a small cassette release but now Alive Records is giving the album a full remastered release (that includes a bonus CD track).
"I Don't Wanna Be The One You Love" is included on their sophomore release, Songs From The Land Of Nod which is out on vinyl January 26 via Alive Records. Even though the band is in their early twenties, Beechwood released their debut in 2014 entitled Trash Glamour (Lolipop Records) and have a 7″ for "Uptown Daughter/It's Not Wrong" (Lefse Records) which released in 2015.
That early start has led the group to becoming a true band to watch in 2018. This track is a groover and this one taste of Songs From The Land Of Nod should have you asking for more. Enjoy your Friday!

Beechwood Website
Beechwood Facebook
Alive Records
Thomas has a wide range of musical tastes as the NYC scene consistently broadens his pallet. Thomas is enjoying the opportunity to write at TFN and in his spare time is always looking for limited pressings of vinyl to add to his ever growing collection.
Latest posts by Thomas Wilde (see all)
Please follow and like us: