Pile


A Hairshirt Of Purpose
Exploding In Sound Records [2017]


Fire Note Says: Pile's A Hairshirt of Purpose is an iconic slab of indie noise rock. One of the best releases for 2017!
Album Review: Boston-based Pile pull off another stunning effort with A Hairshirt of Purpose. I have been listening to this album for about a month, slowly loving it more and more with each listen. A few tracks grabbed my attention right away; however, it has been the steady absorption of this album that made me realize that A Hairshirt of Purpose a stunning achievement.
Personally, I believe albums that take more time to reveal their charms tend to stick to the listener's ribs longer than instant gratification albums. Time is exactly what you need in order to grasp the entire narrative of A Hairshirt of Purpose and enjoy it as body of music, as an album, and not just as a set of singles with some filler material. These 13 tracks have a purpose.
Pile's loud-quiet-loud approach to their music was what originally drew me to them. Their earlier albums were a tug-of-war between the softer moments playing against blasts of angst-driven rock. A Hairshirt of Purpose takes a much more of a mellow approach to get its point across. It feels more melancholic and lonely, but the songs are just so memorable. Each note has become iconic.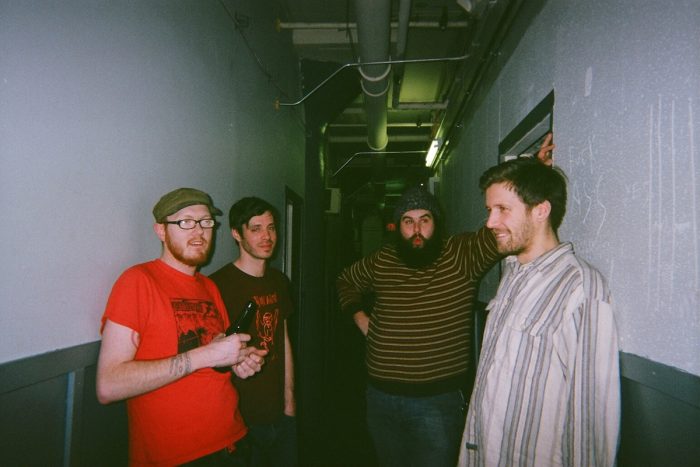 When this album clicked, it reminded me of when I was listening to Pavement's Crooked Rain, Crooked Rain in 1994 and finally "got it." CR,CR was not as spastic and dynamic as Slanted and Enchanted, but it was more nuanced and approachable. A Hairshirt of Purpose is Pile's Crooked Rain Crooked Rain. It is the sound of a band maturing.
Rest assured there are still some scorching and caustic moments on the record, however, those moments are handled with calculated measure, which directly increased the impact of heavier tracks such as "Texas", "Hissing for Peace", "Hairshirt" and "Fingers".
Pile continues to get better and better. Most bands would have peaked after releasing a record like Dripping, but Pile just keeps churning out some of the best rock music of this decade. If this album is not in your top five albums of 2017, you should probably reevaluate your taste in music.
Key Tracks: "Hissing for Peace" / "Texas" / "Dogs"
Artists With Similar Fire: Pixies / The Jesus Lizard / Angry Pavement
Pile Website
Pile Facebook
Exploding In Sound Records
– Reviewed by Daniel Taylor
Photographer/journalist for the U.S. Navy for 26 years. Music fan since forever. Music really hit him in the early 90's when he heard the Pixies' Doolittle LP. After that came Pavement and then Guided by Voices. His love for those bands formed his taste in music and he continues to search for that musical "high" today. Married for 18 years and currently lives in Japan.
Latest posts by Daniel Taylor (see all)
Please follow and like us: