Ty Segall


Ty Segall
Drag City Records [2017]


Fire Note Says: Segall delivers one of the best albums of his career.
Album Review: Opening with the thunderous guitar riff of "Break a Guitar" it is immediately obvious that Ty Segall is going to be a pretty special album. Last year's Ty Segall offering Emotional Mugger seemed to not stick with listeners as long as his previous albums had. While certainly a very good album, it was missing something that we couldn't quite put our finger on. Perhaps sensing that he needed to change things up a bit, Ty assembled his band along with Cairo Gang's Emmett Kelly, and headed to the studio to record Ty Segall as a band (with Steve Albini engineering), and not just by himself which has been his normal modus operandi. The results of this collaboration on Ty Segall are flat out staggering.
Ty Segall is an adventurous album; it's not a full blown garage psych freak-out like Slaughterhouse was, though it certainly has moments that could be characterized as such. Nor is it a quiet reflective T Rex inspired album like Sleeper was, though it certainly has some elements of that as well. Ty Segall sounds like a full band version of Twins, Ty's Headphone Approved masterpiece from 2012. At the time, we called Twins, Ty Segall's best album, and it was, only to be surpassed by Manipulator in 2014. Manipulator is one of the only times I have ever dished out a fiver for a review, in my eyes, an album has to be an absolute all timer to get that score, and I still stand behind the Manipulator fiver. Having said that, Ty Segall doesn't really remind me of Manipulator, though it does comes close to equaling it.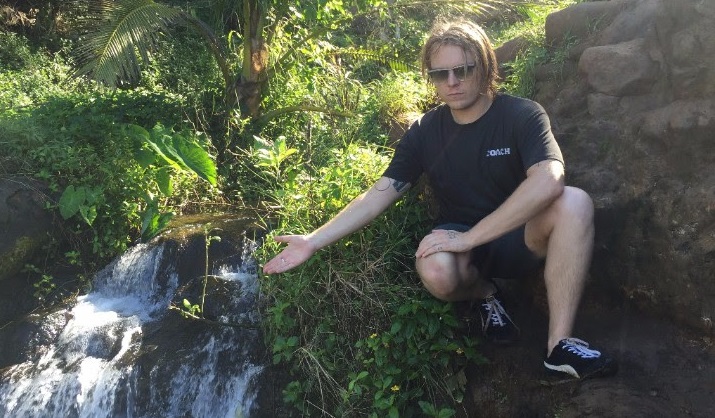 "Break a Guitar" is scuzzy garage rock at its finest. Huge guitar riffs that threaten to crush everything in its path paired with a screeching solo and catchy melody make this an absolute perfect single. "Warm Hands" clocking in at nearly 10:30 is the centerpiece of the album. In this 10 minute suite which is very prog like in its structure, you hear everything that Ty and the band do well, it opens with a T Rex-ian melody before shape shifting into a huge face melting rocker, then shifting again into a psychedelic workout, before shifting back into a rocker, and closing a mellow jam. By my count that is 5 major song transitions, a feat that is both impressive and hard to pull off. Bandmate Mikal Cronin was able to pull off something similar on the second side of his last lp, MCIII, so I'm not sure if that influenced the band to try something this epic, but whatever the reason, the results are stunning. "Orange Color Queen" is a gorgeous ballad that once again shows off the fact that Segall comes up with some incredible melodies, a fact that can sometimes get lost on listeners while throwing up a rock fist in the air. Ty Segall is another in a long line of truly remarkable albums, just when you think the guy might be slowing down he hits another one out of the park. This one sits comfortably in the top three of his discography for me; it just might for you as well.
Key Tracks: "Warm Hands" / "Break a Guitar" / "Orange Color Queen"
Artists With Similar Fire: White Fence / Mikal Cronin / Thee Oh Sees

Ty Segall Website
Ty Segall Facebook
Drag City Records
– Reviewed by Kevin Poindexter

Kevin has spent the past six years as a partner in an independent record label in addition to his duties at The Fire Note. Kevin prefers cd and digital to vinyl by a fairly wide margin and has begun the process of giving his vinyl away (not the valuable ones or the gbv related ones though so don't ask).

Latest posts by Kevin Poindexter (see all)
Please follow and like us: