Mikal Cronin


MCIII
Merge Records [2015]


Fire Note Says: How do you follow-up an album of the year? Easy, record another potential album of the year!
Album Review: To say that expectations are high for the new Mikal Cronin lp at Fire Note Headquarters is a massive understatement. Cronin's last album, MCII, came in at #1 in our 2013 Top 50, and I can only assume that this one will end with a high ranking as well. The man once known primarily as the bass player for the Ty Segall Band has now released three straight masterpieces out on his own, and is operating in the rarified air reserved only for indie rock royalty. Just as his second album showed tremendous growth from his first album, MCIII shows Cronin taking yet another creative and artistic leap forward in every way possible.
MCIII can be divided into two distinct halves, Side A is made up of 5 pop gems that run the gamut of styles, from intricate chamber pop, to rock, to indie pop. Remember when The New Pornographers were amazing? Yeah me too, and this is exactly what that was like, it's thrilling to have this much pop thrown at you at once, it takes a few listens to figure it all, out, but once it hits, it hits hard, and doesn't stop hitting. "Turn Around" and "Made My Mind Up" make a devastating one-two punch to open the album, one is a sweet number with strings and horns, almost cinematic, while the second grabs you by the neck and shakes you awake and lets you know that you are in for a helluva ride. "Say" is another chugging pop tune, the kind that makes you feel like you are floating on a cloud, hallucinating about riding on a rock unicorn like the kind on that awesome Roger Daltrey album cover and drinking mead by the gallon. "Feel Like" is my choice for song of the record, and maybe, just maybe the song of the year to this point. It's got that loud/quiet loud dynamic that will make you spill your drink and do a double take before you trip over the coffee table trying to lift the needle to play again as soon as it ends.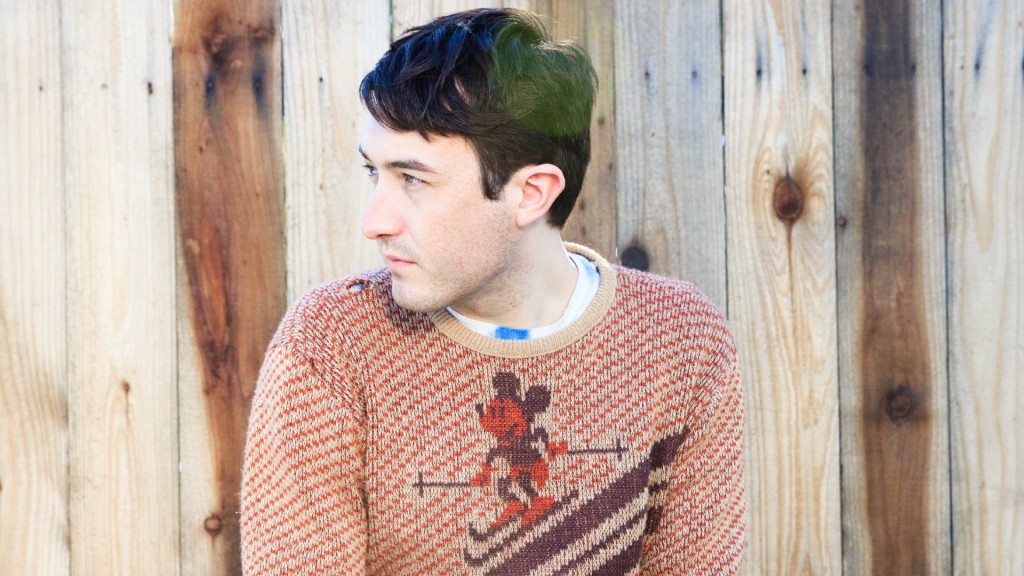 Much has been written already about Side B being a mini concept album of sorts. I'm not gonna lie – I think it's cool as hell, but I haven't deciphered what it's about. Unless you are writing about gnomes and elves battling a giant red octopus with arms made of daggers, (Sounds like perfect fodder for MCIV) I don't have much time for figuring out your concepts, I'm just not that smart. What I do have time for is to tell you that it's ambitious, it flows well and you are going to want to play it over and over. More introspective, but no less engaging than the tracks on Side A, Side B, also known as "Circle" is a six song suite that seems to deal with the struggles of coming of age and then hitting a certain point where you seem to have it all figured out, or think you are at least heading in the right direction, only to then be thrown for a loop and sent back to square one. That's my interpretation any way, Cronin will probably tell you something different. All six movements in this side long suite are worthy of mention here, but the one that will really appeal to you is "Ready". This is one hard charging rocker, and if it's not good to your earhole then you should probably just call it a day and relax with your deluxe reissues of Rumors because you have gotten too old, chap.
It should also be noted that Cronin played damn near every instrument on the album with the exception of some of the horns and the strings, so kudos my man. MCIII is an album that can overwhelm you on your first few listens, but after it settles a little, it opens itself up to you and reveals itself as one of the finest achievements we are likely to hear this year.
Key Tracks: "Ready" / "Feel Like" / "Made My Mind Up"
Artists With Similar Fire: Ty Segall / New Pornographers / The Shins

Mikal Cronin Website
Mikal Cronin Facebook
Merge Records
– Reviewed by Kevin Poindexter

Kevin has spent the past six years as a partner in an independent record label in addition to his duties at The Fire Note. Kevin prefers cd and digital to vinyl by a fairly wide margin and has begun the process of giving his vinyl away (not the valuable ones or the gbv related ones though so don't ask).

Latest posts by Kevin Poindexter (see all)
Please follow and like us: