Tobin Sprout


The Universe And Me
Burger Records [2017]


Fire Note Says: Tobin Sprout's first album in seven years is wistful, poignant and brings the rock.
Album Review: Tobin Sprout returns with his first solo record since 2010's The Bluebirds of Happiness Tried to Land on My Shoulder. The Universe and Me is a real treasure and was well worth the wait. It seems Toby is still in that same creative groove that gave us some of the best moments on the six-reformed classic lineup Guided by Voices albums.
The Universe and Me runs the gamut of what you would want in a Tobin Sprout record. There are the crunchy power pop tracks ("Future Boy Today/Man Of Tomorrow", "A Walk Across The Human Bridge"," Just One Kid"), the bright, nostalgic trips ("Manifest Street," "Heavenly Bones," "When I Was A Boy") and the poignant heavy hitters that can wring a tear from your eyes and put a lump in your throat ("Cowboy Curtains," "I Fall You Fall," "Future Boy (Reprise)"). This album is a showcase of some exceptional songwriting and excellent production.
Wonderful tracks aside, The Universe and Me sequencing does its part to make this album so accessible. There is an enjoyable balance between the rockers, the mid-tempo piano-driven pop, and the heart-wrenching melancholy. Toby can wrest an emotion from a listener with a simple piano chord and breathed lyric. Halfway through the album he employs both those tactics to hit you square in the feelings with "Cowboy Curtains." I do not think I have ever heard Toby sound more soulful and anguished. A perfect moment on a perfect album.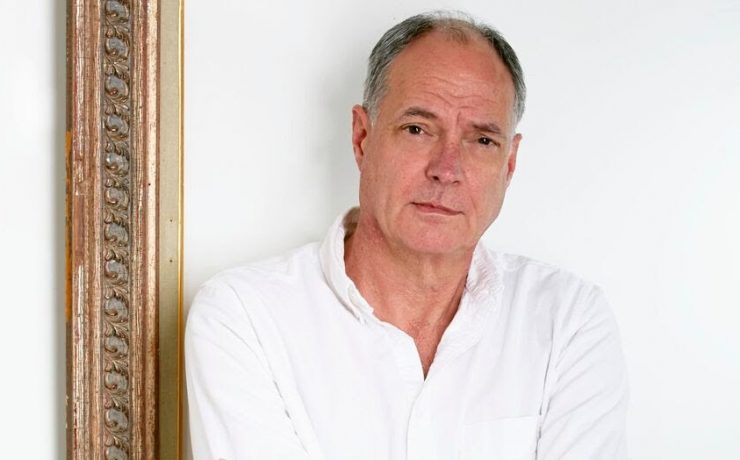 I have been a Tobin Sprout fan for quite some time and cherish his contributions to making GBV albums that much more special. His solo work also holds a special spot in my music collection, especially his first two solo LPs. I would place The Universe and Me right alongside of Carnival Boy and Moonflower Plastic as some of the best work Toby has done as a solo artist. It is that good.
We are just a few weeks into the new year and this record is a serious contender for Album of the Year. 2017 promises to be a great year (music-wise) with so many of my favorite artists releasing new material (GBV, Circus Devils, Breeders, The Wrens, Astral Swans, Grandaddy, and Flotation Toy Warning). Tobin Sprout has done his part by giving us the first great album of 2017. He is truly one of America's great songwriters. He has created a real stunner in The Universe and Me.
Key Tracks: "A Walk Across The Human Bridge" / "Cowboy Curtains" / "I Fall You Fall"
Artists With Similar Fire: Guided By Voices / Eyesinweasel / The Beatles
Tobin Sprout Website
Burger Records
– Reviewed by Daniel Taylor
Photographer/journalist for the U.S. Navy for 26 years. Music fan since forever. Music really hit him in the early 90's when he heard the Pixies' Doolittle LP. After that came Pavement and then Guided by Voices. His love for those bands formed his taste in music and he continues to search for that musical "high" today. Married for 18 years and currently lives in Japan.
Latest posts by Daniel Taylor (see all)
Please follow and like us: