The Neal Morse Band


The Similitude Of A Dream
Radiant Records [2016]


Fire Note Says: The Neal Morse Band challenge the 70's concept classics and record one for the ages.
Album Review: In the lead up to The Similitude Of A Dream drummer Mike Portnoy (ex-Dream Theater) compared this work favorably to other double concept albums such as The Lamb Lies Down On Broadway and The Wall stating that this was "the album of our careers, boys" and the hype was on. Portnoy and Neal Morse (ex-Spock's Beard) have released eighteen albums together (with Transatlantic and Flying Colors as well as all the Neal Morse solo albums) and in that time they have become Prog's version of Webber and Rice (or Rodgers and Hammerstein, if you prefer.) And remember: Portnoy, as a founding member of Dream Theater, has sold over 20 million albums. Bass player Randy Georse joined after 2003's Testimony and guitarist Eric Gillette and keyboard player Bill Hubauer were added to complete the quintet. Their first album together, last year's gorgeous The Grand Experiment, proved that the full band design worked very well indeed. That done, it was time to take on the classics and record one for the ages.
For many fans the addition of Gillette and Hubauer came at just the right time as some grumbling about the saminess of Morse's releases had been voiced. Their vocals and songwriting definitely makes The Neal Morse Band a different entity altogether. They have also released Morse from the burdens of being sole vocalist, lyricist and composer (although unlike the previous NMB album, Neal wrote all the words this time.) As a result he was able to concentrate on the long form work. The concept behind Similitude is the 17th century novel The Pilgrim's Progress by John Bunyan. All of Morse's work since leaving Spock's Beard has been Christian-based so this allegory was an inspired choice. It tells the story of a protagonist named Christian who journeys from the city of destruction to Mount Zion. Morse has done plenty of concept albums before but this one feels bigger and the double album format was initially a non-starter for Portnoy who felt it might take this band in direct competition with his old band who just released their own double concept album, The Astonishing. Not to worry – there's no comparison here. Similitude is not only one of the best albums this year but it may actually stand the test of time and be that which Portnoy claimed.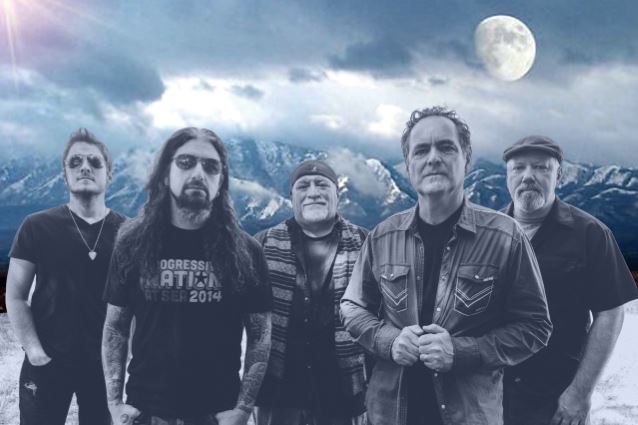 Right from the starting gate this album feels timeless. "Long Day/Overture" begins with a beautiful Morse-sung melody then rolls right into an instrumental work out introducing the listener to the main themes which reoccur throughout. "City Of Destruction" showcases the band's love for Classic Rock and dense, Queen-like harmonies. Portnoy sings lead on the split-personality tune "Draw The Line" (not the Aerosmith song. Sorry.) The song starts as a hard rock number only to devolve into soft jazz Steely Dan territory. "The Ways Of A Fool" is a Bill Hubauer song that could have been written by Andy Partridge – all Beatles-esque and what not. Then Gillette takes his turn to show off his vocal and guitar skills on "So Far Gone" and the spirit of Def Leppard hovers somewhere nearby. And this is all on Disc One. Disc Two is even stronger with the Led Zeppelin aping "The Man In The Iron Cage" and the thrilling conclusion which I swear will cause goose bumps. There's even a shit-kicking country song thrown in for good measure.
Neal Morse gets no love from Contemporary Christian music circles and, at the same time, he gets an enormous amount of grief for his beliefs among the progressive rock community. Regardless of where you stand on the issue of Jesus Christ, there's an awful lot of great music to be found on Similitude's 106 minute running time. And there definitely something completely engaging about hearing an artist give his all for a cause – whether it be Venom or Neal Morse, there's no substitute for true conviction. So is this the album of their careers? I'll always have a soft spot for the Catholic Church bashing of Sola Scripture or the autobiographical retelling of Neal's conversion on both Testimony and Testimony 2 but after 25 years of trying (almost single-handedly) to revive the Prog genre from the ash heap of history Morse and company swing for the fences and we'll have to check the score in a decade or two.
Key Tracks: "City Of Destruction" / "The Man In The Iron Cage" / "The Ways Of A Fool"
Artists With Similar Fire: Dream Theater / Haken /Magic Pie
Neal Morse Website
Neal Morse Facebook
Radiant Records
-Reviewed by Scot Lade
Scot is a classically trained guitar player who has played in such legendary Florida bands as Disorderly Conduct, Foul Existense (sic) and, most recently, wedgepiece. He currently resides in Bellefontaine, Ohio.
Latest posts by Scot Lade (see all)
Please follow and like us: