Yes


Heaven And Earth
Frontiers Records[2014]


Fire Note Says: Legendary prog masters keep it simple on their 21st album.
Album Review: Yes has survived so many personnel changes that it almost seems incredulous that, for many, the thought of the band continuing without singer and co-founder Jon Anderson is sacrilege. But that is, sadly, what a large portion of die-hard Yes fans think. "No Jon, No Yes" has been a rallying cry since Chris Squire made the painful decision to carry on without Anderson after health problems sidelined the singer in 2008. He was replaced by Benoit David and the band released the decent Fly From Here with him in 2012. Then he too went down with respiratory problems. This left the door open for one Jon Davison (of Tennessee prog band Glass Hammer) to step in. Davison and Squire are both friends of Foo Fighters drummer Taylor Hawkins so, without auditioning for one, Yes had themselves a new singer. He is joined by Squire, guitar god Steve Howe, long-time drummer Alan White and Asia's Geoff Downes. Though the line-up appears like classic Yes, this is not Close to The Edge or Fragile – two albums that helped define the genre and which they are playing in full on this year's US tour. No, Heaven And Earth is something different entirely. They seemed to have made peace with the fact that they will never again reach the lofty heights of their best work. Instead they have chosen to record a really good album of softer, AOR-leaning songs. And the results are in – this is a laid-back Yes that actually sounds relevant.
From the first track, the melodic "Believe Again," it is clear that Davison has a much stronger role than Benoit David in the writing process. He wrote or co-wrote seven of the record's eight songs, flying between his home in LA to meet and write with Howe and Downes in the UK, to Seattle (to team up with White) and to Arizona where Squire now resides. Davison's tenor is a dead-ringer for Jon Anderson and even his lyrics recall the hippy/love child naivete that Anderson is famous for (sample: "There I knelt at the foot of an open sky/Is it by faith, not time/The sun does climb to light the path for us?/And I can embrace where I'm going/Tomorrow has already found me.") And although this effort clearly makes Davison the driving force behind the new album it is Steve Howe who steals the show. Whereas he has seemed lost on the last few Yes albums, here he is front and center. It is the mighty rhythm section of Squire and White who seem to be mailing it in a bit.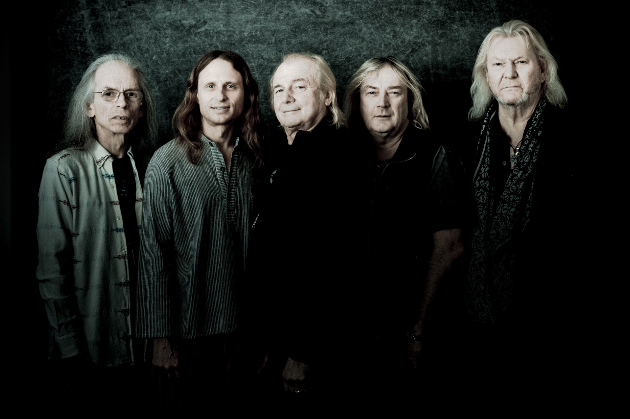 The next song is one of the record's standouts. "The Game" (written by Squire and Davison) boasts a strong hook and finds the band engaged in a way absent from Fly From Here. Roy Thomas Baker (Queen, The Cars) maintains a steady production hand with synths and vocal harmonies all sounding perfectly balanced. Unfortunately his expert knob-twiddling cannot erase a certain two-dimensionality to the proceedings. If there's a complaint to be had about this record (besides its lack of true "prog" moments) it is the lifeless nature of some of the performances (I'm talking about Squire and White primarily.) The songs, however, do make up for this. From the bouncy new wave of "Step Beyond" to the bluesy "In A World Of Our Own" Yes show a surprising willingness to defy expectations. It is the more Yes-like tracks that really shine. The acoustic stunner "To Ascend" is a beautiful additional to the Yes canon. But it is the album's final three tracks that impress the most. Davison's "Light Of The Ages" has the magestic glory of Sweden's The Flower Kings. Then we get Howe's very cool "It Was All We Knew" and nothing in their 45 year history resembles this catchy little number. It's breezy and fun and, unlike so much our their output, it doesn't take itself too seriously. The only prog song in the set is closer "Subway Walls." At nine minutes it is also the longest. While no one will likely mistake it for Siberian Khatru or Heart Of The Sunrise it is nice to see they can still do this type of epic prog track once in a while.
Though Fly From Here had moments of greatness not achieved here, on the whole Heaven And Earth is the better record. There's not a dud to be found. And it's tempting to compare it to albums like Tales From Topographic Oceans and Relayer but that kind of misses the point. Yes is still around, writing, recording, touring. Maybe Jon Anderson comes back some day (I wouldn't hold my breath for Rick Wakeman though) and maybe he doesn't. What we have here is a real bona fide Yes album that stands up to their best material since 1983's 90125. That alone should be enough for any fan of the band. It is for me!
Key Tracks: "Subway Walls" / "The Game" / "To Ascend"
Artists With Similar Fire: Asia / The Flower KIngs / Genesis
Yes Website
Yes Facebook
Frontiers Records
-Reviewed by Scot Lade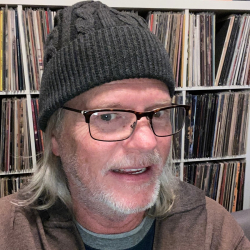 Latest posts by Scot Lade
(see all)