Woods


With Light And With Love
Woodsist Records [2014]



Fire Note Says: With Light and With Love is the 5th amazing album in a row from Woods!
Album Review: 2012's Bend Beyond was the fourth fantastic album in a row from Woods and one of my top ten albums for the year. When a band is riding this kind of a hot streak, I tend to brace myself for the inevitable let down, but I'm happy to report that With Light and With Love shows no signs of Woods slowing down, in fact, they are not only maintaining their high quality, they are still getting better with each album! They offer a up a unique blend of 60's and early 70's rustic psychedelic pop music that goes down smooth and sinks deeper into your brain with each listen.
"Shepherd" opens the album with a Neil Young meets Graham Nash blend of spacey folk rock that is straight out of the Laurel Canyon, and laced with enough THC to make David Crosby stand up and take notice. "With Light and With Love" is where the album really goes into the stratosphere. At over nine minutes and with a guitar riff that wouldn't have been out of place on one of those wild twenty minute live versions of "Eight Miles High" by The Byrds, this is not only the centerpiece of the record, but it might just be the centerpiece of their entire discography. This is everything the band has been working at, great melodies, psychedelic freak outs, raga beats, it's all here, perfectly encapsulating their entire oeuvre in one nine minute song. If "With Light and With Love" is a summation of everything the band has ever done up until this point, the next song "Moving to the Left" points to the future for the band. I simply can't get this song out of my head; it's a perfect pop song. It is everything The Shins did well, only this is better. "Full Moon" even cops some George Harrison slide guitar licks into the mix, and it works remarkably well. Hell, it's what gets stuck in your head, let's not kid ourselves.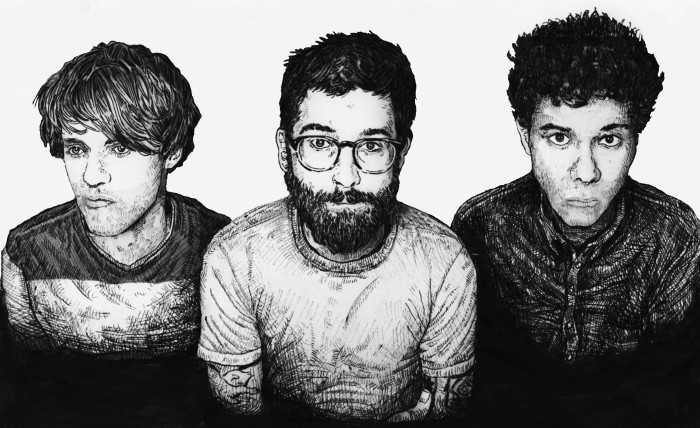 With Light and With Love picks up right where Bend Beyond left off. There is absolutely no drop off here. I honestly can't say one album is better than the other, but with albums this good, is there really such a thing? I couldn't pick between Alien Lanes and Bee Thousand, and I'm not going to pick between these two. Both are incredible and completely essential listening. Woods are one of the greatest bands in the world right now, if you aren't paying attention to them yet, you should be. We are in the presence of greatness, and it is time for a wider audience to recognize this.
Key Tracks: "With Light and With Love", "Moving to the Left", ""Full Moon"
Artists With Similar Fire: The Byrds / Neil Young / The Shins
Woods Website
Woods Facebook
Woodsist Records
– Reviewed by Kevin Poindexter

Latest posts by Kevin Poindexter
(see all)