TØMA


Aroma
Self-Released [2017]


Fire Note Says: TØMA impresses with an energetic pop album.
Album Review: TØMA is a four-piece band out of Austin, TX that traces it roots to Todd Rundgren, Squeeze, and recording label Elephant 6. If that sounds like a formula for a sophisticated power pop album, you'd be right. Band members include Waldo Wittenmeyer (keyboards/vocals), Jake Hiebert (drums), Neil Byers (bass), and Willy Jay (guitar/vocals). It's clear from the beginning that the band has the chops to hang with their musical influences.
A very cool moment from Aroma is the transition from the first song, "Going Nowhere," to the next, "Count Me Out." The former is a groovy, guitar-driven track with silky smooth vocals. The latter is dreamier, yet they flow into each other in a way that maintains continuity for the album (there is nary a pause between the two tracks as well). That attention to detail honors the idea of the album itself, a throwback ideal in this day and age. These two tracks also showcase what Toma does really well, which is rock with a groove.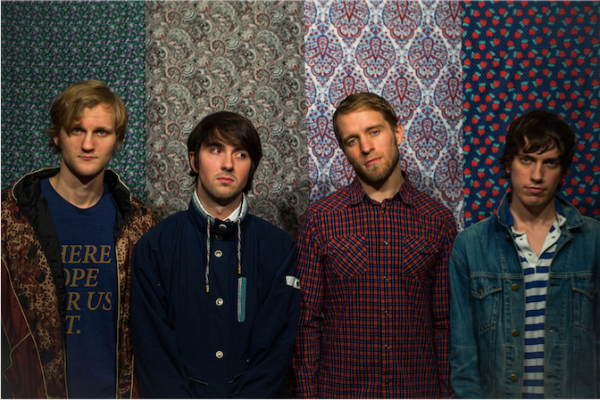 It's difficult to choose another song to highlight for two reasons: they're all pretty good and they run together as a whole. This album came very close to headphone-approved (I've listened to it a lot), yet it's missing a centerpiece upon which the rest of the album can hang. Its length (less than 30 minutes) also works for and against it. Overall, Aroma is a fun album that portends a bright future for the band.
Key Tracks: "Going Nowhere" / "Count Me Out" / "1000 Times"
Artists With Similar Fire: Tokyo Police Club / Cage The Elephant / Two Door Cinema Club

TØMA Website
TØMA Facebook
– Reviewed by Matthew Heiner

Latest posts by Matthew Heiner
(see all)