Robert Randolph & The Family Band


Got Soul
Sony Masterworks [2017]


Fire Note Says: Nothing else sounds like the mysterious pedal steel guitar in the hands of Robert Randolph, who mixes blues, gospel, R&B with jam band rock on his latest studio outing.
Album Review: Fifteen years ago, Robert Randolph and his Family Band burst into rock music consciousness with Live at the Wetlands — a concert album of the band's final performance at the celebrated NYC club and jam band Mecca that was going out of business – already a serious artistic force to be reckoned with, led by Randolph's virtuoso command of the pedal steel guitar.
Randolph was raised in the "Sacred Steel" tradition of his childhood African American Pentecostal church, where music was provided by the more affordable pedal steel in the absence of an organ. You can hear those early gospel roots on that early recording, where "Pressing My Way," and "The March" were made more fitting for the nightclub crowd, due to other influences like Stevie Ray Vaughan, The Allman Bros., and Eric Clapton, and a commanding jam band and funky groove on "Shake Your Hips."
You can hear Randolph across the breadth of the five studio albums that have followed – including trading licks with Clapton on "Jesus Is Just Alright" on 2006's Colorblind, and offering up a more serious songwriter record, collaborating with veterans Peter Case and Tonio K, under the supervision of producer T Bone Burnett on 2010's We Walk This Road – but none sounds better or delivers the goods any better than his latest, Got Soul.
Opening with the title track, Randolph exhibits the instruments aural versatility with the opening car horn honk tones followed by the fluid, melodic lead lines straight out of the blues rock tradition, even as the Family Band takes us straight to church. Oh it's a funky, party friendly church, but you can feel Randolph echo the Black church preachers of his youth as the song segues over the riffs of a Hammond organ into "She Got Soul," complete with call & response vocals from the "choir." And on it goes, Randolph & Co. serving up a rich musical stew of American music influences: blues, gospel, rock, r&b, all combined with an emphasis on high energy party music.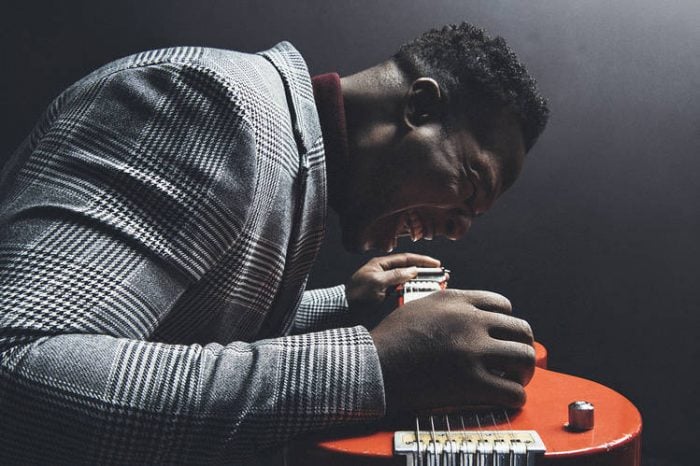 What can't be emphasized enough is the technical skill and musicality that Randolph gets out of his unique chosen instrument, the pedal steel which has two "necks," with often 10 strings on each, but Randolph once told me in an interview that he used one that was specially made for him with 13 strings. As such, a skilled player like Randolph can imitate the tones of a regular slide player, like the late great Duane Allman, as well as get slippery, wavy Hawaiian sound that is on full display in the brief two minute solo instrumental track, "Heaven Calling," where Randolph exhibits the instrument's broad musical appeal.
Perhaps more than on previous albums, where song quality varied from track to track, here Randolph and his familial crew deliver one strong original composition after another, with the exception of a turn on the Isaac Hayes/Sam & Dave classic, "I Thank You," which gets some instrumental help from Snarky Puppy's organist, Cory Henry. Other notable guests include Hootie vocalist Darius Rucker on the country leaning "Love Do What It Do," and Anthony Hamilton who swaps lead vocals with Randolph on "She Got Soul."
While producer Matt Pierson supports Randolph & Co. with a host of studio back-up players, vocalists and horns as needed, including guitarists Johnny and Eric Gales, but anyone who's seen the Family Band perform realizes they can carry their own water on the live stage. Lenesha Randolph brings her own high-energy soulfulness on vocals, while drummer Marcus Randolph is now supported by bassist Derrick Hodge. All together they manage to capture the power and improvisational musicality in the studio that one finds on the Allman Brothers' classic, Live at the Fillmore album, most notably late in the album on "Travelin' Cheeba Man" and "Lovesick."
As much as this project depends on the funk, energy and soul of the band's familial vibe, what truly gives Got Soul the wings to fly is the exceptional talent of Randolph himself and the mysterious tones he evokes on with that amazing performance on pedal steel. There's really nothing else that sounds like it.
Key Tracks: "She Got Soul" / "I Thank You" / "Travelin' Cheeba Man"
Artists With Similar Fire: Allman Bros. Band / Sly & the Family Stone / Stevie Ray Vaughan
Robert Randolph Website
Robert Randolph Facebook
Sony Masterworks
– Reviewed by Brian Q. Newcomb
Latest posts by Brian Q. Newcomb
(see all)