!!!


Thr!!!er
Warp Records [2013]



Fire Note Says: !!! wants us to party like it's 1983.
Album Review: It'll be 30 years this December since Michael Jackson dropped Thriller onto an unsuspecting world. (That is almost as hard to believe as the fact that next month will mark the fourth anniversary of his death.) It was the defining moment in the history of the prerecorded music industry. All that. So what's the Sacramento dance-punk band doing naming their fifth album Thr!!!er? Is it their career high water mark? Is it part of a new Jacko revivalist movement (after all, Phoenix recorded their latest, Bankrupt!, on the same mixing board Quincy Jones used for the best-selling album of all time.) Or maybe they just figured out you can (kinda) spell "Thriller" with three exclamation points. Probably best not to read too much into it.
More Germaine is whether this kind of music is still relevant. In the immediate aftermath of 9/11 there was a real desire for feel-good, shake-your-boogie, forget-about-the-troubles-of-the-world dance music. !!! fit in nicely with LCD Soundsystem and The Rapture with their sophisticated disco post-punk and 2004's Louden Up Now provided the most concise and exciting example of the genre. They put a little more rock 'n roll into 2007's Myth Takes and by the release of Strange Weather, Isn't It in 2010 the band's decline was in full swing. Not that either were particularly horrible, it was more a case of been-there, done-that. The indie scene that spawned them had seemingly moved on into dubstep, chillwave or God knows what. Even more telling than the rapid turnover of members (singer Nic Offer being the only constant) is how the band now resides separately in California, New York and Portland. Offer sings: "California's in my heart/But currently it's torn apart/I'll make it back there someday" as if admitting the difficulty of holding everything together. Happily Jim Eno (of Spoon) does a great job of doing just that, producing seven of the album's nine tracks.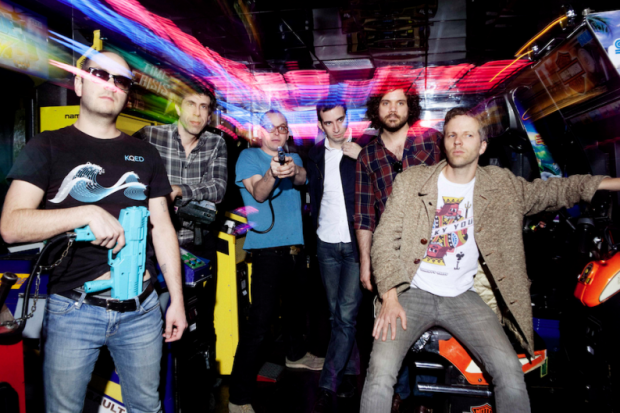 Thr!!!er hews closer to Remain In Light than Off The Wall with lead-off track "Even When The Water's Cold." As if Jim (Eno) found his inner Brian (Eno.) It's a bouncy tune spiced with chirpy guitars and bright backing vocals. Offer is up to his old stream-of -consciousness lyrics and they're sometimes dark but always fun: "Friends told her she was better off/At the bottom of the river/Than in bed with him/He said until you try both you won't know/What you like better/Why don't you go for a swim." The next song, "Get That Rhythm Right" is similar to the extended jams they once reveled in. Now they mostly keep song lengths in check. "One Girl/One Boy" features Sonia Moore of MC Hammer's "2 Legit 2 Quit" fame and it gives off a Chic vibe with its spidery guitar and club beat. "Fine Fine Fine" could be an Interpol track in an alternate universe. But the clear stand-out here is the first single "Slyd." It's got a 90's house thing going on which, as the song progresses, starts sounding more and more like the Tom Tom Club. There's a lot of percussion, weird sound effects and, I think, I heard the kitchen sink in the mix as well.
So does Thr!!!er hold up to !!!'s best work? Overall, I think it does. Maybe the times they are a-changing but every now and then you just need to get out on the dance floor and shake your groove thang. And if you ever find yourself so inclined you could do a lot worse than reaching for this.
Key Tracks: "Slyd", "One Girl/One Boy", "Fine Fine Fine"
Artists With Similar Fire: LCD Soundsystem / The Rapture / Cut Copy
!!! Website
!!! Facebook
Warp Records
-Reviewed by Scot Lade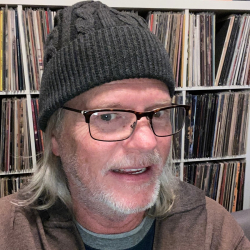 Latest posts by Scot Lade
(see all)