The Wytches


Annabel Dream Reader
Partisan Records [2014]




Fire Note Says: The Wytches first LP is a heavy and spooky debut tailor-made for the Halloween season.
Album Review: The Wytches' debut album, Annabel Dream Reader, is something else. If I had not heard Passenger Peru's debut earlier this year, it would be the best debut this year and maybe for the last 2 years…incredibly tight, noisy, heavy, and thoughtful.
The Wytches are a UK based trio. Their sound is a blend of psychedelic surf punk doom that reminds me of those musical interludes between Kids in the Hall skits and early White Stripes. It is heavy. Not a Mastodon heavy, but more drenched in a heavy sludge like the Melvins with a touch of Jesus Lizard. The entire album has a spooky, almost gothic atmosphere.
This band knows their sound and they stick to it with relish. They tease you with bits of softness and acoustics just to assail you with a tattered, but enjoyable, dose of heavy noise and guitar hooks. At first, I kind of thought there was not a lot of variety between the tracks, but after multiple listens, each track has revealed their little characteristics.
Opening track, "Digsaw," grips you right away. Steady drumming, feedback, and an Egyptian-sounding lead guitar frame guitarist/singer Kristian Bell's gravelly and worn out vocals. He singing really reminds me of Jack White's delivery on White Blood Cells.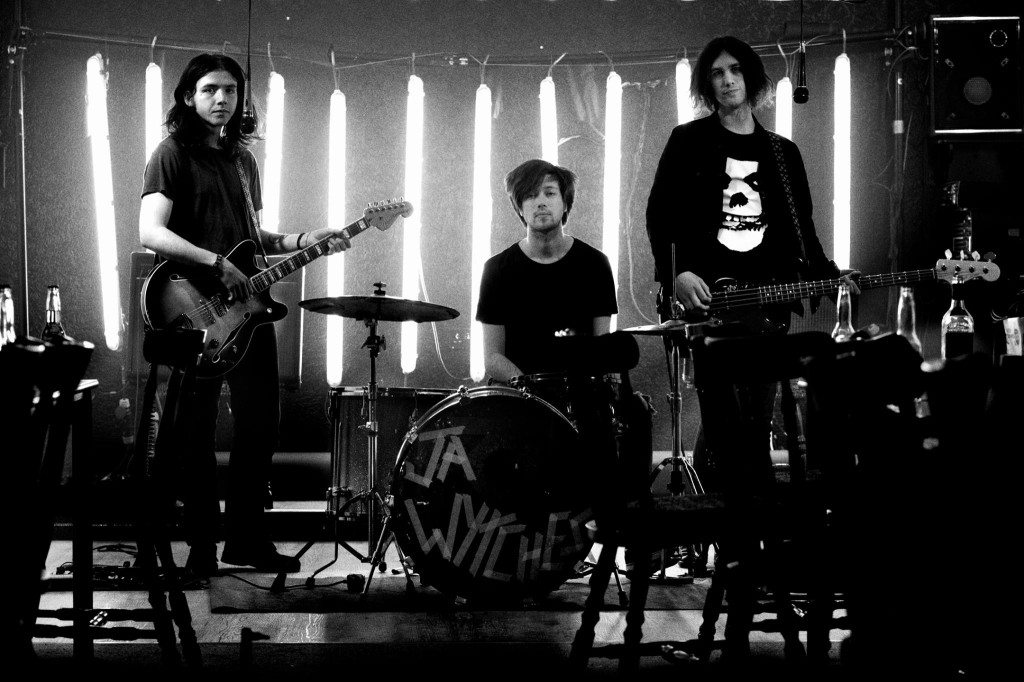 The Wytches' surf-doom sound really excels on tracks "Wide at Midnight," "Gravedweller," and "Crying Clown." There is anguish, heartbreak, catchy heavy riffs, and overall haunted graveyard vibe going on.
Annabel Dream Reader has a few tracks with some pep in their step. "Burn out the Bruise" and "Wire Frame Mattress" pick up the pace a bit but never stray too far from the established formula. The faster tempos mixed with the doom-laden sound makes for an interesting dynamic and helps create two of the best tracks on the LP.
There are a handful of slower tracks; however, minus the excellent "Part Time Model" and "Robe for Juda," those tracks became skips for me. The Wytches may have been trying for some diversity on these tracks but they ended being more filler than chiller. Annabel Dream Reader is 14 tracks long, cutting a few tracks would have made an already tight album that much tighter.
Overall, Annabel Dream Reader is a wonderful, heavy album. It will be a perfect accessory at Halloween parties come next month for sure.
Key Tracks: "Digsaw" / "Burn out the Bruise" / "Wire Frame Mattress"
Artists With Similar Fire: The White Stripes / The Jesus Lizard / Melvins

The Wytches Website
The Wytches Facebook
Partisan Records
– Reviewed by Daniel Taylor
Latest posts by Daniel Taylor
(see all)