The Spinto Band


Cool Cocoon
Spintonic Records [2013]



Fire Note Says: The Spinto Band are back with another batch of 60's influenced pop nuggets!
Album Review: The Spinto Band aren't exactly tossing out the playbook and starting over fresh with their new album, Cool Cocoon, but why should they? At this point, the band knows exactly what it is they do well, and they do it in spades on the new album. They either write catchy pop tunes that you can bop your head to, or they write slower, lighter, psychedelic tracks that sound that are heavily influenced by artists like Brian Wilson and Curt Boetcher. They are equally adept at both styles, and the two mesh well together.
Cool Cocoon is heavier on the pop side, with standout tracks "Shake It Off" and "Amy + Jen" calling to mind fellow travelers Dr Dog ,The Minders, and Of Montreal. Both songs have the familiar Beatle-esque harmonies and 60's pop jangle that we have come to expect from the band. "Memo" sounds like a mellow country tinged psychedelic stroll through the meadow on the album's cover. The vocal and melody are sublime. "Look Away" is another standout track, it's a gentle acoustic pop number that wouldn't be out of place on that last Shins record. "She Don't Want Me" is an upbeat song, highlighted by its rhythm track. It's heavily influenced by the darker side of The Beach Boys, and for me is hands down the most interesting track on the record.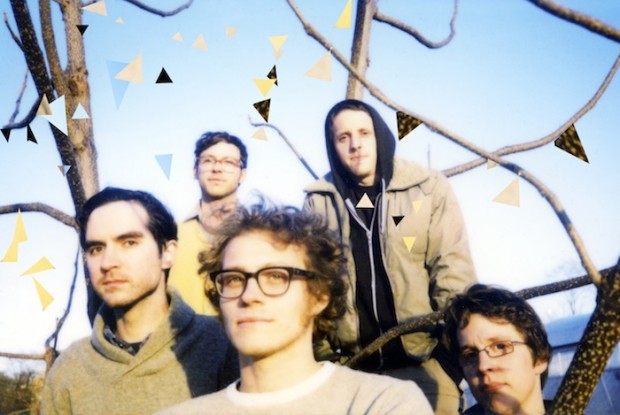 Cool Cocoon is a solid collection of pop tunes, well crafted, and played to perfection by a veteran band. The Spinto Band don't take many chances on this record, but when they do, like on "She Don't Want Me" they separate themselves from the pack and stand out on their own. When they play it close to the vest, they sort of fall into that faceless group that you hear and think, "yeah that's pretty good" but then you never go back to it. All in all though, Cool Cocoon is a good record, and if you are a pop fan, go check this out!
Key Tracks: "She Don't Want Me", "Memo", "Shake It Off"
Artists With Similar Fire: Dr Dog / The Minders / Of Montreal
The Spinto Band Website
The Spinto Facebook
-Reviewed by Kevin Poindexter

Latest posts by Kevin Poindexter
(see all)