The Rifles


None The Wiser
Cooking Vinyl [2014]



Fire Note Says: The Rifles return to their more rocking sound with triumphant results!
Album Review: The original quartet of The Rifles recorded two of my favorite records of the past 10 years with their debut album No Love Lost, and its follow-up Great Escape. Following Great Escape, the rhythm section of Robert Pyne and Grant Marsh left the band, and Lucas Crowther and Joel Stoker carried on the name and recorded 2011's fine if not quite as exciting Freedom Run. Pyne and Marsh are back for None The Wiser, and you would be correct to assume that their return would signal a move back towards the frantic Jam influenced rock of the first two albums. The Rifles don't go all the way back to their roots on None The Wiser, but instead find themselves straddling the line between the band the original quartet used to be, and the band they had evolved into following the split.
None The Wiser is an incredibly catchy record, I find myself surprised that I know all of the songs already, but then again, going all the way back to songs like "Local Boy" and "She's Got Standards" the guys always had a way of working a hook deep into your brain, so it's no surprise that they can still seemingly do it at will. The trio of songs that open the album, "Minute Mile", "Heebie Jeebies", and "Go Lucky" are all insanely tuneful up-tempo rockers, the kind of songs that initially drew me to the band after reading about them in The Big Takeover back in the mid 2000's. "All I Need" is the song I would pick if I were going to suggest a track that might propel the band out of cult status and get them to the wider audience they deserve. This song is lighter and happier, and gets the head nodding and the smile going, you can't help but love it. "You Win Some" finds the band working in similar territory as The National, it's epic in scope and finds the band shifting gears and points to the more cinematic and introspective sound the second half of the record will showcase.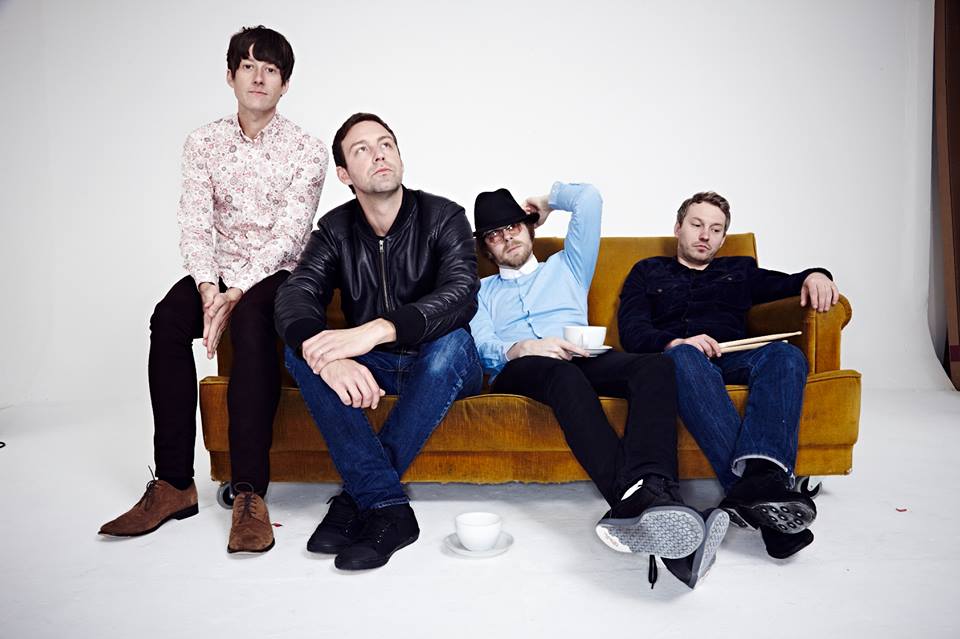 "Catch Her In The Rye" starts off like a classic Rifles jagged pop song, but the bridge and the chorus, blow the roof off of that notion, this song is a perfect blend of both sides of the band. The coda of the song that begins around the 2:45 mark is simply gorgeous, and a huge leap forward for the band. None The Wiser benefits from top notch production as well as some fantastic sequencing. The album has a flow that lends itself to multiple replays. It has a high replay value due to the amount of catchy choruses that make you want to hear them over and over. I don't know if this one will stick with me as the year moves on, but as of now, it's certainly one of my favorite things that I have heard so far in 2014. Stick around after the end of album closer "Over and Under" for an unlisted bonus track that will knock your socks off!
Key Tracks: "Catch Her In The Rye", "Minute Mile", "Go Lucky"
Artists With Similar Fire: The Jam / Arctic Monkeys / Supergrass
The Rifles Website
The Rifles Facebook
Cooking Vinyl
– Reviewed by Kevin Poindexter

Latest posts by Kevin Poindexter
(see all)