The Features


The Features
Serpents And Snakes / BMG [2013]



Fire Note Says: The Features introduce a bit more electro into their rock n roll lifestyle.
Album Review: Nashville based The Features have been perfecting their sound over the years and on record number four the group sounds as comfortable as ever as they tweak their typical delivery and experiment with a few different sonics and styles. This was a true risk for the group on their fourth album because they have already established a rock n roll reputation and going too far out on the limb at this point can always be a questionable move.
The good news for fans is that The Features don't initially seem to stray too far from the path as opener "Rotten" has a smoldering beginning before blowing up into a wide spread rock sound with thundering instruments before simmering back down to end the track. This was a solid opening as the group keeps up the 60's rock vibe on the next song "Tenderly" that includes big guitar riffs, pounding drums and top end vocals from singer Matthew Pelham. The record all seems to be going down a familiar road until the keys and beats start off "This Disorder." Its programed intro sound is a new path for the band with the sporadic keyboard playing throughout the song. The track has a very Spoon groove to it which I think turned out to be one of the catchier songs the band has ever written.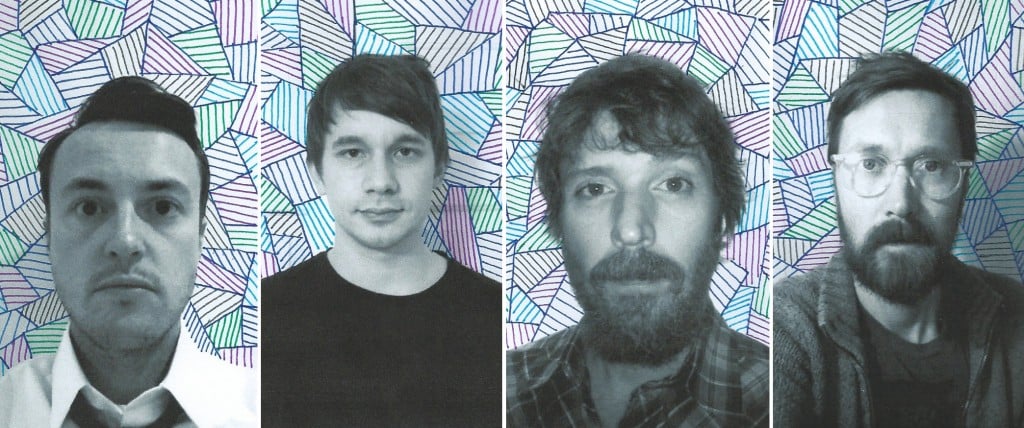 This more electro undertone continues with The Features and even though it has success like on the emotional slower swaying "With Every Beat" and the Talking Headish, "The New Romantic" there are other tracks that just do not fit into their comfort zone like the Depeche Mode sounding "In Your Arms" and the bouncy closer "Phase Too".
This could easily be a record that grows on you after several spins, although if you have been around The Features since the beginning, it is a little hard to get into some of these synth/beat driven songs. On the flip side of that coin, tracks like "This Disorder" not only work but they are super memorable and have great potential for the band. The group already is on Kings of Leon 's label and honestly, at times, The Features can take on that same Leon sound, so even though they went outside the lines some on this record they always have potential to take off. I don't think this album is as strong as Wilderness (2011) or Some Kind Of Salvation (2008) but it does offer quality musicianship and The Features fun attitude so their is still not much risk taking this one for a spin!
Key Tracks: "This Disorder", "With Every Beat", "The New Romantic"
Artists With Similar Fire: Spoon / Talking Heads / Kings of Leon
The Features Website
The Features Facebook
BMG
-Reviewed by Christopher Anthony

Latest posts by Christopher Anthony
(see all)