The Black Keys


Turn Blue
Nonesuch Records [2014]


Fire Note Says: The Black Keys don't quite meet high expectations with Turn Blue.
Album Review: True story: When I first heard "Fever," I didn't know that it was the first single from The Black Keys' new album Turn Blue. I was trying to figure out the band I was listening to and ultimately used Shazam for some help. My guess had been Foster The People, due to the synth-heavy music and vocals sung in falsetto. I was confused when The Black Keys came up as the artist for many reasons. It's embarrassing to note that my "trained ear" couldn't recognize what I was hearing, but it's also instructive in trying to understand Turn Blue.
During its last two albums, Dan Auerbach and Patrick Carney (with a lot of help from Danger Mouse) have been on the cutting edge of fusing rock with pop sensibilities. The first time I heard "Tighten Up" I knew that I was hearing something new, something fresh. For a band that toiled for many years without much fame the move was a good one, both artistically and commercially. That "Fever" sounded like a retread from other current bands was disappointing. While it's not a terrible song by any means, it's somewhat derivative; I've come to expect more from The Black Keys.
Turn Blue flips between this synth-heavy pop/rock and a classic rock sound that feels also antiquated. "Weight of Love" is a guitar-heavy opener that is inspired by 70's rock bands. It's jarring to hear this as either a Black Keys or Danger Mouse track, because it doesn't sound like either party. "Bullet In The Brain" also evokes a similar psychedelic rock aesthetic with some modern twists. For a blues-rock band there isn't much blues to be heard, which is a letdown. "In Our Prime" sounds like Auerbach is channeling that aspect of the band, but those songs are too far and between.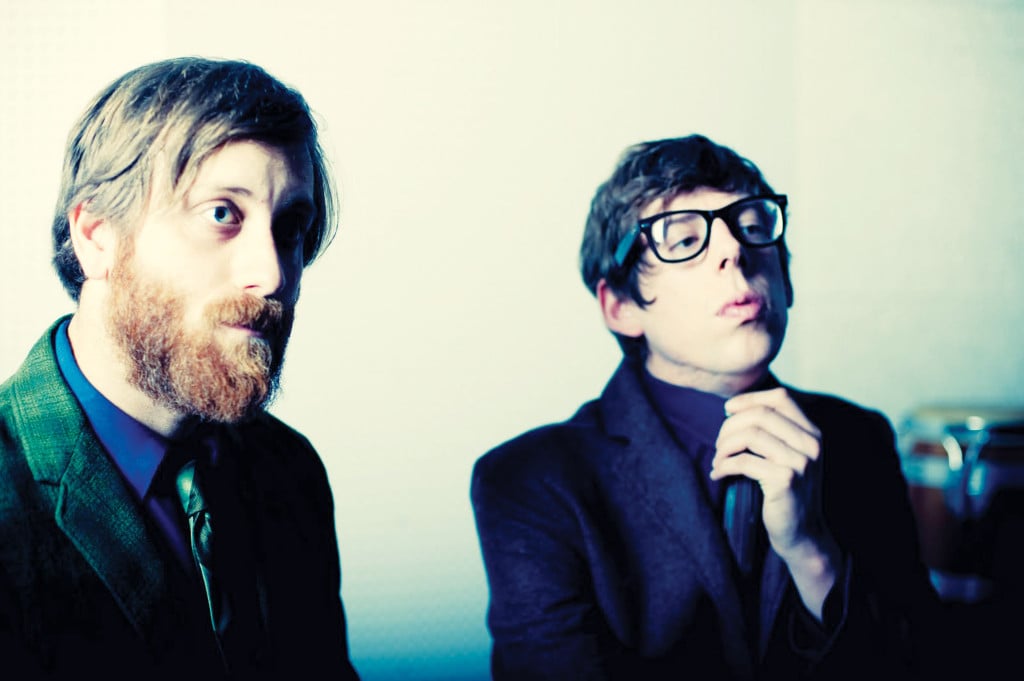 One of the interesting elements of this album is Auerbach's transparent treatment of the end of his marriage. "Year In Review" opens with thumping drums and the line "Why you always wanna love/The ones that hurt you?" Many of the lyrics on the LP revolve around this sentiment. It's frustrating that Burton's production has a way of removing you from being moved by the music – it's cool and detached. It seems they missed an opportunity to mine emotional territory that could have enriched the album, much like Beck's Sea Change benefited from that artist's loss.
I had lofty expectations for Turn Blue and what I found was an average synth-heavy rock album. There are few standout moments which is rare to say about a Black Keys album. How this bodes for the band's future is uncertain but I hope that their best days haven't passed them.
Key Tracks: "In Time," "Year In Review," "Waiting On Words"
Artists With Similar Fire: Broken Bells / Jack White / Arctic Monkeys

The Black Keys Website
The Black Keys Facebook
Nonesuch Records
-Reviewed by Matthew Heiner

Latest posts by Matthew Heiner
(see all)