Kishi Bashi


Lighght
Joyful Noise Recordings [2014]



Fire Note Says: Kishi Bashi's sophomore effort goes bigger and avoids the slump!
Album Review: A soaring indie pop record primarily written on a violin should have made people run to the hills but instead the debut, 151a, from K. Ishibashi (aka Kishi Bashi) landed at #5 on our Top 50 of 2012 list. Following that record up for me would be a great task and they call it the sophomore slump for a reason. The good news is that Kishi Bashi's new record Lighght (pronounced "Light") challenges your ear this time by going with bigger arrangements, a little 70's prog, repetitive improvisations and several ballads that stick in your head.
Lighght starts off simply enough with the 48 second instrumental "Debut – Impromptu" which firmly establishes Bashi's violin playing with a feverish pitch. It is almost like Ishibashi placed it there so you wouldn't forget as you dive into the following kaleidoscope of a song in "Philosophize In It! Chemicalize With It!" complete with layered vocals, an upbeat tempo and hand claps. This sets you up for the big synth pop of "The Ballad of Mr. Steak." The song is borderline cheesy at points with its playful synth backbone and lyrics like "ooh Mr. Steak you were Grade A" and "he's never met another cut that like to booty booty shaky shake" but it never crosses the line when the intense violin solo comes into play and the chorus gets into your head. It is almost close to a very artistic Killers track which seems like a weird comparison but also weirdly accurate.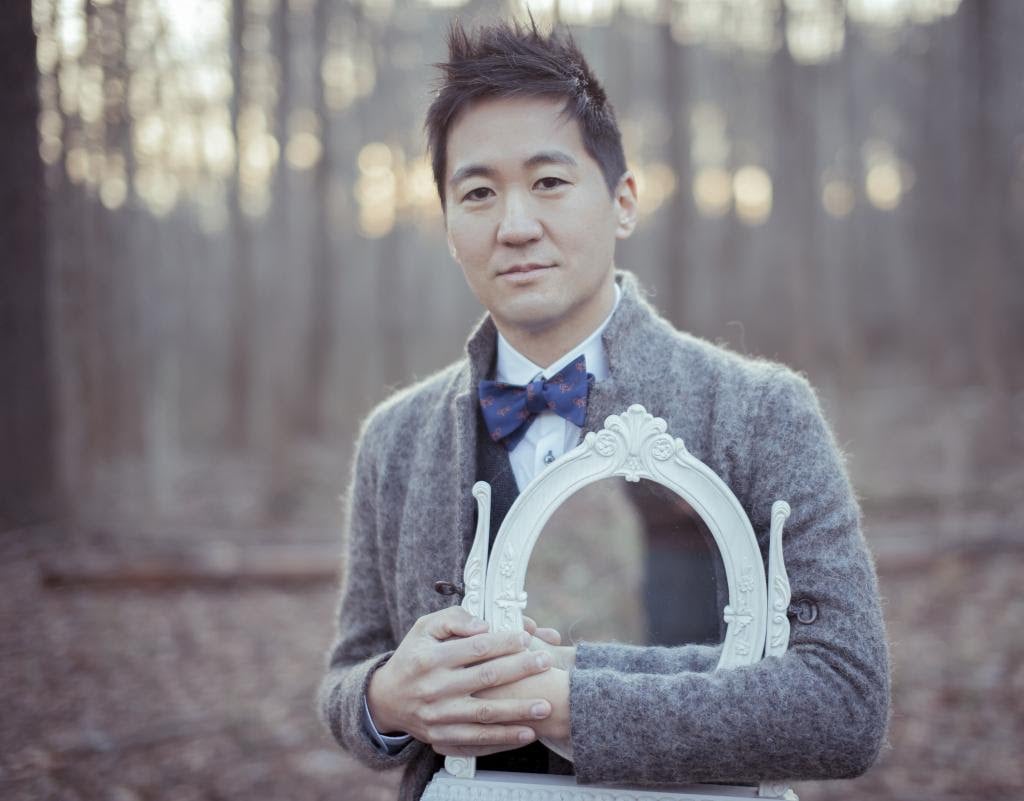 The propulsive mid-tempo song, "Carry on Phenomenon," is another track here that has a big canvas but its memorable chorus will grab you instantly along with the acapella portion sing along during its last third that just raises the bar another level for the song. "Q&A" is a peaceful and intimate ballad which showcases Bashi's vocals and heart on the sleeve approach that comes complete with several Japanese sung lines. The last half of the record, or flip side you might say, is where the experience on Lighght gets more intense and goes down a somewhat prog avenue on several tracks. Flashes of Yes, ELO and Caravan take place on both "Once Upon A Lucid Dream (In Afrikaans)" and "Hahaha Pt. 2" which oddly does not seem out of place here and works for the enjoyable quirkiness of Kishi Bashi.
Kishi Bashi has a multitude of help on this record but the stand out name in the credits is his Of Montreal buddy Kevin Barnes which plays bass on "Hahaha Pt. 2" and sings on "Once Upon A Lucid Dream (In Afrikaans)." The orchestrated sections that fans enjoyed on 151a are ever present on Lighght right down to the whimsical over 7 minute closer "In Fantasia." It concludes a record that demands repeat action as you hear new works with each listen. I would not say that I like this album better than 151a because I really connected with the innocence of that record but Lighght is very good. Its bigger moments have grown on me with repeat listens and I believe Kishi Bashi just might have a break out year!
Key Tracks: "Philosophize In It! Chemicalize With It!" / "Carry On Phenomenon"/ "Once Upon A Lucid Dream (In Afrikaans)"
Artists With Similar Fire: Electric Light Orchestra / Walk The Moon / tUnE-yArDs

Kishi Bashi Website
Kishi Bashi Facebook
Joyful Noise Recordings
– Reviewed by Christopher Anthony

Latest posts by Christopher Anthony
(see all)