Stephen Malkmus & The Jicks


Wig Out At Jagbags
Matador Records [2014]



Fire Note Says: Stephen Malkmus & the Jicks create one of their most cohesive records to date.
Album Review: Do you ever really know what you are going to get with a new Stephen Malkmus & The Jicks record? The answer is no and that makes each release exciting! Wig Out at Jagbags is the group's quickest turn around between records as the solid Mirror Traffic was released just two years ago. Do you sense a creative surge? You should, as Wig Out at Jagbags is one of the most satisfying to the ear records that Malkmus & the Jicks have released.
With that said, I am assuming that you enjoyed Pavement (you know – Malkmus' first band.) I only say that for the total newbie to Stephen and for hardcore Pavement fans that have never seemed to make the transition to his Jicks material. Wig Out at Jagbags does a really good job of opening the door for all fans as it not only brings a large indie vibe of the past but seamlessly blends the Jicks more mature jazz and psychedelic musical talents into the record.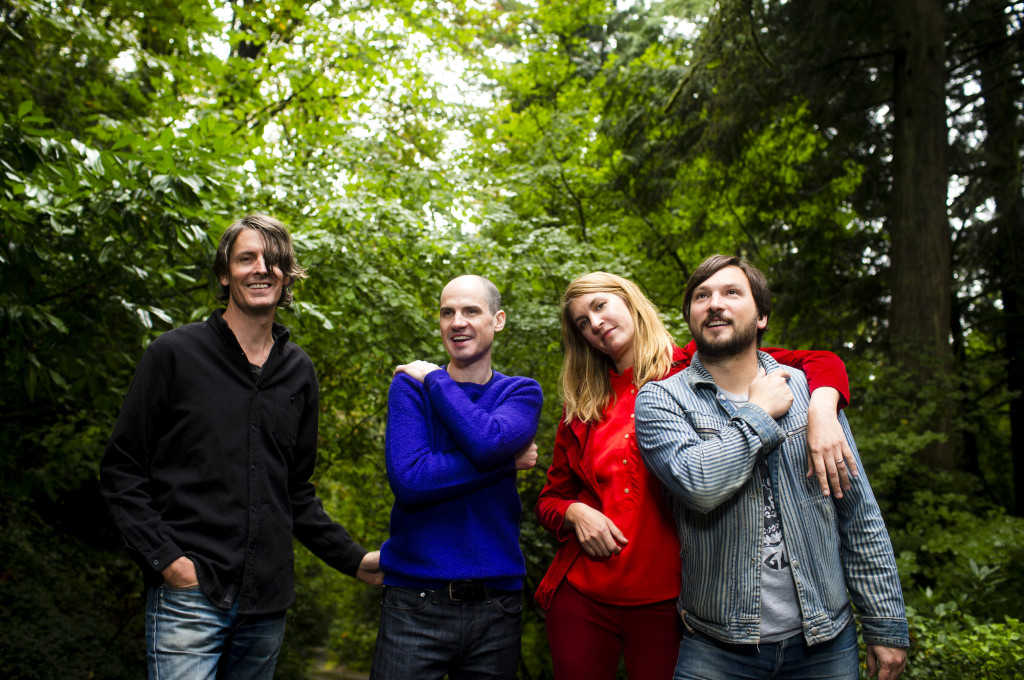 Opening track "Planetary Motion" is a prime example of Malkmus leading off with a psychedelic jive with its hazy and swirling instruments while he floats his vocals along. "The Janitor Revealed" jumps back into a more indie pattern minus the big guitar flare out in the middle section where once again the Jicks show themselves. "Lariat" follows and it is one of the more "Pavement" type tracks on the record both lyrically and musically that will satisfy many ears along with the more rocking "Shibboleth" that should sound incredible live with its slightly distorted guitar and rowdy sing along pieces.
It goes without saying that if Malkmus wanted to create a Pavement record he would just get the old band together. Wig Out at Jagbags does however have a strong Pavement blood pumping throughout the entire record as it was produced by the band and Remko Schouten, (the Dutch soundman of Pavement fame) but it also has jazzy horns in "J Smoov", a warm 70's band sound on the rolling "Chartjunk" and the more jam band moments contained to three minutes that conclude "Cinnamon and Lesbians" which creates a more distinguished and flexing sound for Malkmus. It is a sound that works and Wig Out at Jagbags succeeds because the tracks are well balanced over the albums 42 minutes and consistently give a little more every time you hear them. Malkmus' solo outings have always seemed to fly a bit under the radar but Wig Out at Jagbags establishes itself early and finds this group more comfortable than they have ever been. I know that it is only the first week of new releases for 2014 but I am already thinking that Wig Out lands in my year end list because it creates a connection that is memorable and definitely will hold up to repeat plays with every jangly line.
Key Tracks: "Lariat", "Shibboleth", "Chartjunk"
Artists With Similar Fire: Beck / Wilco / The Byrds
Stephen Malkmus & The Jicks Website
Stephen Malkmus & The Jicks Facebook
Matador Records
– Reviewed by Christopher Anthony

Latest posts by Christopher Anthony
(see all)