Seth Avett & Jessica Lea Mayfield


Seth Avett & Jessica Lea Mayfield Sing Elliott Smith
Ramseur Records [2015]



Fire Note Says: Avett & Mayfield take a risk with Elliott Smith cover record.
Album Review: If you are going to cover Elliott Smith you better bring it. There are only a handful of deceased modern artists that I can think of that are as passionately revered like Smith (for myself Jeff Buckley ranks up there as well.) That short intro is no threat but a reality as Seth Avett (The Avett Brothers) and Jessica Lea Mayfield take on the monumental task here with a full length of twelve Elliott Smith covers.
When it comes to evaluating a covers record, I typically break it down into three categories: song selection, song arrangement and sincerity. For most, the twelve songs that made the cut here will satisfy but Smith snobs like myself will question a third of the songs coming from 2004's From a Basement on the Hill, which was an album released almost exactly a year after his untimely death. Not a bad record by any means but there are zero tracks here from his self-titled 1995 release. "Needle in the Hay" maybe would have been predictable but the edgy "Southern Belle" could have turned out spectacular with Avett and Mayfield playing off each other while my personal favorite, "Coming Up Roses," would have been fantastic. Regardless, not including one track from this record seems like a large oversight considering they hit all the others at least once. They also didn't include Smith's biggest "hit," which was the Grammy nominated "Miss Misery." I am ok with the omission because this should not be a super predictable affair, plus there might have been some red tape securing the track. There is no doubt it would have added strength to this collaboration but not a deal breaker.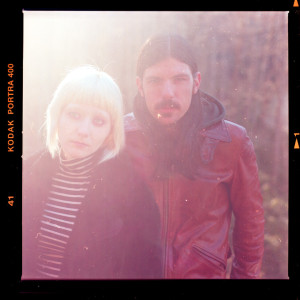 Enough with the complaint of the song selection, as everyone will have a favorite that was not included. The real key component is how does it sound? The record is built from Avett and Mayfield's greatest strength being their simple vocal harmonies, quiet instrumentation, and sensible timing. Jump into any Smith album and you can always hear the time and space between his guitar strums and pain with each line delivered. Avett and Mayfield capture that essence here. It would have been easy to turn these tracks upside down but why? Classic in this case is the best and the record thrives on its quietness. The one exception is the rocking version here of "Roman Candle," which finds Mayfield's sultry burning vocals lifting this song up a notch as the more upbeat tempo and electric guitar turns the original inside out. It also comes complete with some new layered backup vocals that enhance the track. If you remember, the original was recorded in solitude on a four-track in a basement.
Lastly, there is no question of sincerity here. It is clear that Seth Avett and Jessica Lea Mayfield have nothing but a genuine respect for Smith's work as they deliver a pure emotion with every line. This record is a big risk because you could really insult Smith's devotees if this album comes off too flat. The duo avoid that completely and considering the album took three years to pull together, you know it just wasn't for a payday. It also helps that there is a small tour to support this album. To some, that may seem weird but when you have songwriters this strong, it only makes sense and should be a tour you discover. I am not sure if this is the last we have heard from the Avett/Mayfield pairing but it shouldn't be. A cover record is still a cover record but at the end of the day, Seth Avett and Jessica Lea Mayfield sing Elliott Smith with grace and style. I can only imagine they would approach new music the same if they worked together again – and that would be worth coming back for!
Key Tracks: "Fond Farewell" / "Angel In The Snow" / "Roman Candle"
Artists With Similar Fire: Owen / Sufjan Stevens / Cat Power
Seth Avett & Jessica Lea Mayfield Website
Ramseur Records
– Reviewed by Christopher Anthony

Latest posts by Christopher Anthony
(see all)