of Montreal


Aureate Gloom
Polyvinyl Records [2015]


Fire Note Says: Kevin Barnes version of the break-up record is as schizo as you'd imagine.
Album Review: After eleven years Kevin Barnes and wife Nina Grottland called it quits and we, the indie music consumer, are the ultimate beneficiaries. All the typical Of Montreal signifiers are there but Aureate Gloom presents itself as a confused mess. Barnes has never been short on musical ideas or words to back them up and at first listen there is almost too much to take in. Each song (save the opener, which I'll address in a minute) morphs into various genre experiments several times over, making the album unusually claustrophobic. Although much has been made of its New York City circa 1977 vibe, there's plenty of Beatles, Bolan and Bowie going on here as well. Using the same band that recorded 2013's wonderfully trippy lousy with sylvianbriar this time around the laid back Neil Youngisms are gone and replaced by a much more aggressive tone. This is a guitar-centric record that is an extremely challenging listen and the reason I waited so long to review it – I just knew that there was something really special going on and wanted to give it every chance to grow on me. And it did.
The themes of love and loss abound throughout Aureate Gloom The one exception is the first song, "Bassem Sabry", a song about an Egyptian journalist who died under mysterious circumstances during the Arab Spring uprisings. It is, perhaps, Barnes' most political song to date and also a real outlier on this record with its funky Prince-like rhythm. Basically it wouldn't sound out of place on Skeletal Lamping or False Priest but does not fit in here though it does contain a very accurate mission statement: "I'll never follow no kind of master's voice." The album really kicks off with "Last Rites At The Jane Hotel." Immediately Television and T-Rex come to mind and it is the most straight forward song here. Even in loss Barnes cannot help but be his verbose self; "These tears I cry for you/Must mean that I'm not the demon that I'm meant to be." Later on the album's first standout track, "Empyrean Abattoir", his biiterness becomes better defined: "Now it's just a system of subtraction" and "You used to share my broken tongue/Now you sing flat alone."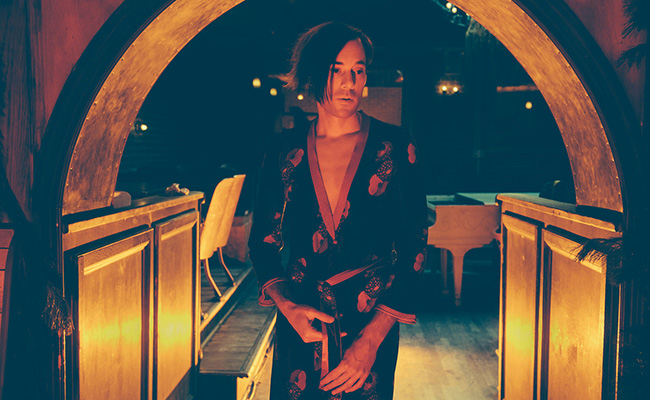 "Virgilian Lots" starts out as a minor key downer but switches into a jangly piece of psyche-pop only to change again in the chorus where Barnes, for once, seems at a loss for words when he sings "I'm grieving for you, my love/And I don't understand what's going on" over a latin-tinged guitar. The album's highlight follows and "Monolithic Egress" has everything an Of Montreal fan could ask for – just keep your Thersaurus close by. "Apollyon Of Blue Room" has a strong Kinks influence to it. Barnes has always been at his best when playing with sixties-derived songs and instruments and that's part of what makes this record and its predecessor so unique. There's a much wider array of sound. From the Tom Petty riffing of "Estocadas" to the closing track "Like Ashoka's Infero Of Memory" and its David Bowie style vocal delivery.
With this, his 13th album, Barnes has crafted the most confusing, complex and gratifying record of his career. Although purists will no doubt point to records like Satanic Panic In The Attic as his high water mark, this late era expansion of the Of Montreal discography stands up to anything he's ever done. And who would you rather listen to blathering on about a failed marriage? Even Bob Pollard and Ben Gibbard demurred at recording an actual break-up album. There is something beautiful about an artist opening up in this way. The ornate nature of Of Montreal's music makes this kind of spastic sadness endearing and gives Barnes' words more weight than their usual per-letter value. I'm glad I gave this one an extra week to germinate. It was well worth the effort.
Key Tracks: "Empyrean Abattoir" / "Monolithic Egress" / "Apollyon Of Blue Room"
Artists With Similar Fire: Islands / Foxygen / The Apples In Stereo
Of Montreal Website
Of Montreal Facebook
Polyvinyl Records
-Reviewed by Scot Lade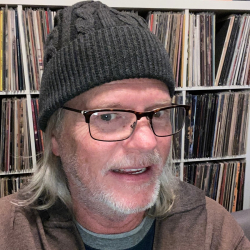 Latest posts by Scot Lade
(see all)