Sean Rowe


New Lore
ANTI- [2017]


Fire Note Says: Combining ingredients as limited and plain as vocals, piano, strings and silence, Sean Rowe's New Lore is an endearing and memorable alt folk achievement.
Album Review: If not for Sean Rowe's voice, the most effective, emotionally-loaded moments of his new record New Lore would the record's well-placed moments of silence. Composed mostly with quiet guitars, delicate pianos and minimal percussion, the songs of New Lore breathe in these instances, inviting moments of melancholy, contemplation and somber reflection.
But Rowe's voice is as big and burly as he is, and it booms through New Lore like summer thunder rolling over a small town on a Sunday afternoon. Warm, rich and enveloping, Rowe's vocals steamroll those quiet little moments, soaking them to the bone; his voice is a storm, and New Lore's best moments are when the wind and the rain absolutely howl.
The first instance of this drenching comes only a minute into the first song on the record. "Maybe the mountain in our eyes / looks more like molehill on the other side / we are the elders of our minds / we're on our own, we're on our own," Rowe belts on "Gas Station Rose," reaching for impressive heights without straining. Rowe's voice is a feature so distinct and so prominently featured that it may take fans a couple of listens to register that the lyrics themselves as arresting and dark as the voice carrying them.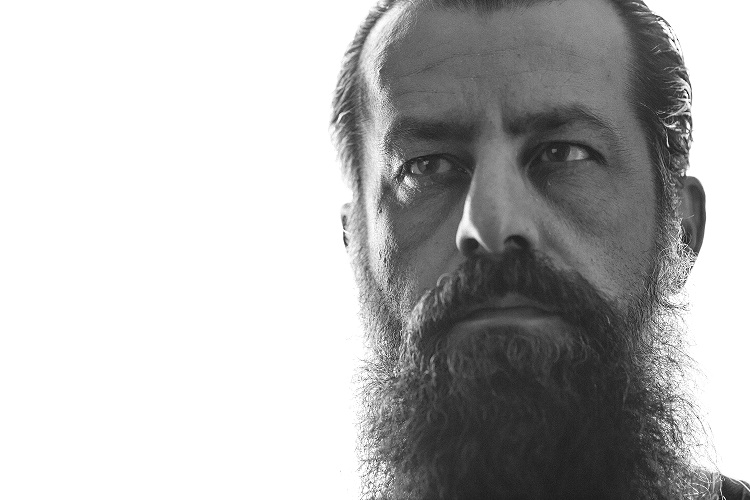 Not every song is a storm and its preceding calm, however; on a few occasions, Rowe strikes out into uncharted territory. "To Leave Something Behind" is a philosophical, gospel-influenced little wonder, and "I'll Follow Your Trail" is an upbeat and friendly tune that, somehow, would feel right at home on a Brad Paisley record.
The sixth song on New Lore, "Newton's Cradle," is another animal completely. It takes the same ingredients found everywhere else on the record—acoustic guitar, piano, bass, light percussion and strings—and blends them into a bizarre, totally out of place pop ditty so unexpectedly fun and unlike anything else found on "New Lore" that it works. It shouldn't, but it really does. On "Newton's Cradle," the violins that send the record up to its most dramatic heights in other songs are completely anachronistic—staccato and fluttery, much closer to "Boogie Wonderland" than anything else on New Lore. The bass cruises along, walking casually and with confidence while Rowe splits time at the microphone with Motown-era backup singers. It's a song so funky, so weird, so randomly discoish that listeners will find themselves too fascinated to notice its flaws—and by the time they do, they'll be too busy dancing to care.
As a genre, alt folk has enjoyed its fair of the spotlight in recent years, and for good reason. With New Lore, Sean Rowe makes a strong, dramatic and innovative entry into the genre and continues to solidify his position as one of its most talented songwriters.
Key Tracks: "Gas Station Rose" / "Newton's Cradle" / "The Salmon"
Artists With Similar Fire: Jakob Dylan / Nick Cave and the Bad Seeds / Jason Isbell

Sean Rowe Website
Sean Rowe Facebook
ANTI-
– Reviewed by Dylan Gallimore
Latest posts by Dylan Gallimore
(see all)