Raccoon Fighter


ZIL
Papercup Music [2013]



Fire Note Says: Raccoon Fighter keeps the T-Rex flame burning bright on debut album.
Album Review: Brooklyn has been home base for so many bands and so many different genres that it is a little surprising that gritty, hipster blues-rock hasn't really been heard emanating from the Borough of all things cool – until now. Raw and unapologetic, Raccoon Fighter's first full-length, ZIL, has the punch of early Black Keys and the fuzzed out bliss of Ty Segall. There are tinges of psych, R&B and British Invasion to be found throughout ZIL's eight brief tracks. Indeed, at a mere 25 minutes this plays like an EP but is being touted otherwise by small Brooklyn imprint Papercut Music. A quick trip to their website shows only one other band on their roster – like-minded garage rockers The Teen Age. All this points to Raccoon Fighter's underdog status and this is something we at The Fire Note truly admire.
ZIL begins with its best song, the super catchy, drunken "Delivered." It's got that fuzz tone that makes guitars sound like tenor saxophones. The vocals are gravely yet still decipherable. There's an actual middle eight which is becoming a rarity. They're singing about crocodiles and alligators and this great line: "I'm a sinner but nothing's wrong with me." That captures the band's outlook pretty accurately. The next song is "Santa Tereza" and it reminds me of The Smithereens at their jangly best. Later on, songs like "Street Urchins" recall Exile On Main Street in swagger and structure. Their San Francisco side comes into full view on closer "Pyramid Scheme To Heaven." Besides having an excellent title the song acts as a come down from all the sludge that preceded it, making both ends feel a lot better. It does end a little too quickly but at least it does so in style.


Now this kind of basic blues rock has been done so many times before that it is a true testament to Raccoon Fighter that they emerge from ZIL sounding new. No new ground has been broken, none needs to be. No frill songs with little studio trickery can come off boring and lazy. But this Brooklyn trio has got it down pat. There is a passion to their art and a cool confidence that reads legit. They can bash and wail with controlled precision that only years of practice can yield. By not conforming to the standard Williamsburg hipper-than-thou playbook, they have carved a niche out for themselves. And, of course, it doesn't hurt if you've got a pocket full of good songs either.
Key Tracks: "Delivered", "Pyramid Scheme To Heaven", "Santa Tereza"
Artists With Similar Fire: T-Rex / Ty Segall / The Black Keys

Raccoon Fighter Website
Raccoon Fighter Facebook
Papercup Music
-Reviewed by Scot Lade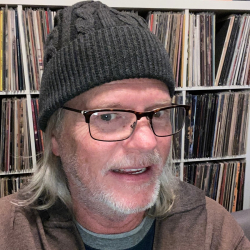 Latest posts by Scot Lade
(see all)