The Darcys


Warring
Arts & Crafts Records [2013]



Fire Note Says: Warring is an impressive sounding record, though falls just a bit short of their grandiose goal.
Album Review: Toronto art rockers, The Darcys are back with their biggest sounding record yet, Warring, out now on Arts & Crafts. Warring is the bands attempt at crafting a large scale studio masterwork on the level of some of the titans of the past, as well as some more contemporary modern masterpieces like Beck's Sea Change or Radiohead's Hail to the Thief. The Darcys have certainly succeeded in creating a huge sounding record; in fact it's one of the biggest sounding of the year, perhaps being rivaled only by the latest from the Joy Formidable or Foals in this category. There is more to creating a studio masterwork than just having an amazing sounding record, it has to connect with the listener on a deeper level in order to fully achieve that mythic status, and that's where The Darcys still fall short of their goal.
Opening track "Close to Me" sets the tone immediately. Beginning with a swell of noise that s almost like a symphony warming up, the track continues to swell until the drums and bass start to pound as the track builds intensity. Jason Couse's vocals soar majestically over top of "Hunting". The music is full of starts and stops, drop-ins and dropouts, but the voice holds it all together. "The Pacific Theatre" is the most grandiose track on the album. It sets the same sort of mood that Radiohead did with "Sail to the Moon" or just about any song on Jeff Buckley's immortal Grace lp.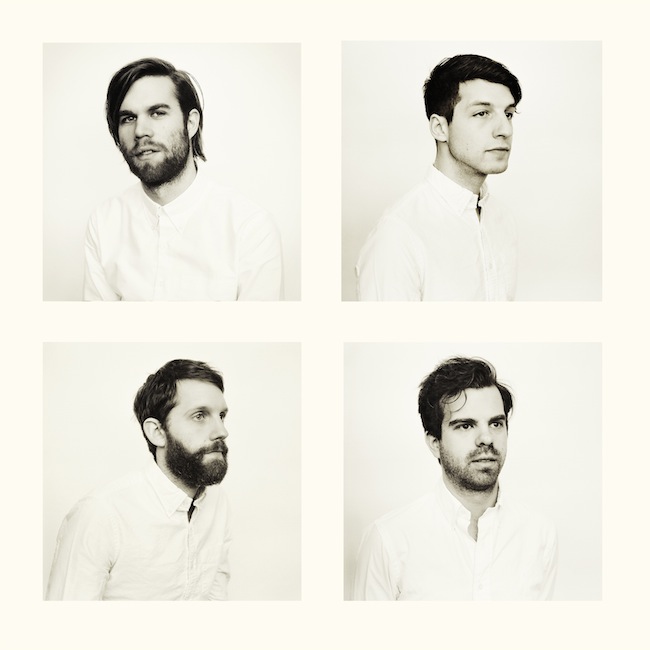 Like I said earlier, the record sounds great, the production from Tom McFall is impeccable, and the band labored over this record for a period of 6 months. You can hear the results in Dave Schiffman's final mix of the album. Every instrument is in its right place, all of the vocals are perfectly placed and balanced. What is missing for me as a listener is a way into the album. Everything sounds perfect, but there isn't much in the way of human element to pull me to get the full album experience. The band has the sound down, this thing is huge, now I just need a bit more to really grab me. The Darcys have it in them to make a truly great album, Warring isn't their masterpiece but it does signal that perhaps that masterpiece isn't far off.
Key Tracks: "The Pacific Theatre", "Close to Me", "Hunting"
Artists With Similar Fire: Broken Social Scene / Radiohead / Foals

The Darcys Website
The Darcys Facebook
Arts & Crafts Records
– Reviewed by Kevin Poindexter

Latest posts by Kevin Poindexter
(see all)