Philip Selway


Weatherhouse
Bella Union [2014]


Fire Note Says: Radiohead's drummer returns with a solo album that builds on the successes of his debut.
Album Review: While Thom Yorke's solo work is probably the most well-known to come out of the band's frequent downtime, he isn't the only member to release music outside of the Radiohead name. In addition to guitarist Jonny Greenwood, whose soundtrack work is featured in films like There Will Be Blood and this month's Thomas Pynchon adaptation Inherent Vice, drummer Philip Selway has been making his own music since 2010's Familial. That album's hushed, Nick Drake-like autumnal vibe was surprisingly successful, and hinting that Selway's contribution to the Radiohead sound extends beyond the drum kit. Weatherhouse, Selway's recent second album, confirms that the accomplishments of his debut were no fluke.
Familial felt eerily quiet and homespun, but while that sense of pastoral foreboding is retained the actual musical palette has been expanded. Selway's hushed vocals are now accompanied by piano, strings, Fender Rhodes, marimba, and other instruments that give the album a more cinematic feel than its predecessor. Selway's singing has also improved—while he still sings quietly much of the time, he stretches his surprisingly strong tenor further than on Familial, resulting in more memorable melodies and performances. On his debut Selway collaborated with Wilco members Glenn Kotche and Pat Sansone among others, but this time his backing band consists of Adem Ilhan, former Bat for Lashes touring member Quinta, and the Elysian Quartet on strings, and their work compliments Selway's songwriting and singing and helps it carve out its own sound.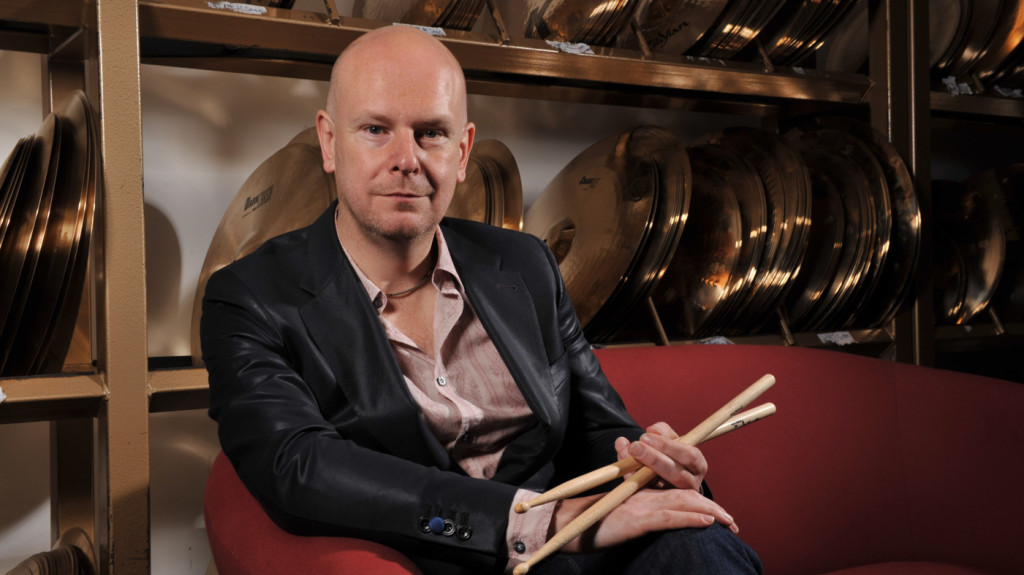 There are several standout moments throughout the album's thirty-seven minutes: opener "Coming Up For Air" matches a heavy drum beat to a menacing synth line before adding atmospheric electric guitar and Fender Rhodes, all while Selway's distorted vocals propel the track along. Another highlight is the John Lennon-esque "It Will End In Tears;" beginning with majestic piano chords and snare rolls, the track slowly builds, adding guitar feedback, sweeping strings, and a chorus of harmony backing vocals. A few of the tracks blend into each other, but there's nothing offensive or unpleasant anywhere on the album, and tracks like "Let It Go" (with its creepy use of radio static), "Miles Away," and final track "Turning It Inside Out" are unassuming at first, but begin to grow on you after repeated listening.
Weatherhouse may not be a Radiohead album, but it's a nice diversion that should keep fans of the band satisfied until they decide to release new music. If you're one of the many who is becoming increasingly disappointed with Thom Yorke's excursions into electronica and IDM, Weatherhouse is worth a listen—it may not be as exceptional as Radiohead's best work, but it manages to conjure up a similar vibe while laying down some more-than-solid tracks in the process. It's good enough to make me wish that the band would let him sing on a track or two, and when your competition is Thom Yorke that's saying something.
Key Tracks: "It Will End In Tears" / "Coming Up For Air" / "Miles Away"
Artists With Similar Fire: Nick Drake / Iron & Wine / Chad VanGaalen
Philip Selway Website
Philip Selway Facebook
Bella Union
-Reviewed by Simon Workman

Latest posts by Simon Workman
(see all)