Overlake


Sighs
Killing Horse Records [2014]




Fire Note Says: 90's guitar fueled indie rock is alive and well with Overlake's new LP Sighs.
Album Review: My first thought after listening to New Jersey natives Overlake's new record Sighs was – why did I just now find out about this band? The answer is simply that this is their debut record that is set for release on April 15 via Killing Horse Records.
All nine tracks on the record are solid and flow very nice. The single "Disappearing" would have been a monster college rock radio hit if it had been released in 1994. The catchy guitar hook features some very My Bloody Valentine like guitar work. There is a lot of great melody through the record that makes these songs almost feel like you already know them from a past relationship. On "Fell To Far," the guitar intro moves through the song like a knife through butter. Tom Barrett and Lisa Opfer show their best Kim Gordon and Thurston Moore influence by sharing vocal duties on this track. Another great song is "Our Sky" which sounds as if it could have appeared on the great Doves album Some Cities.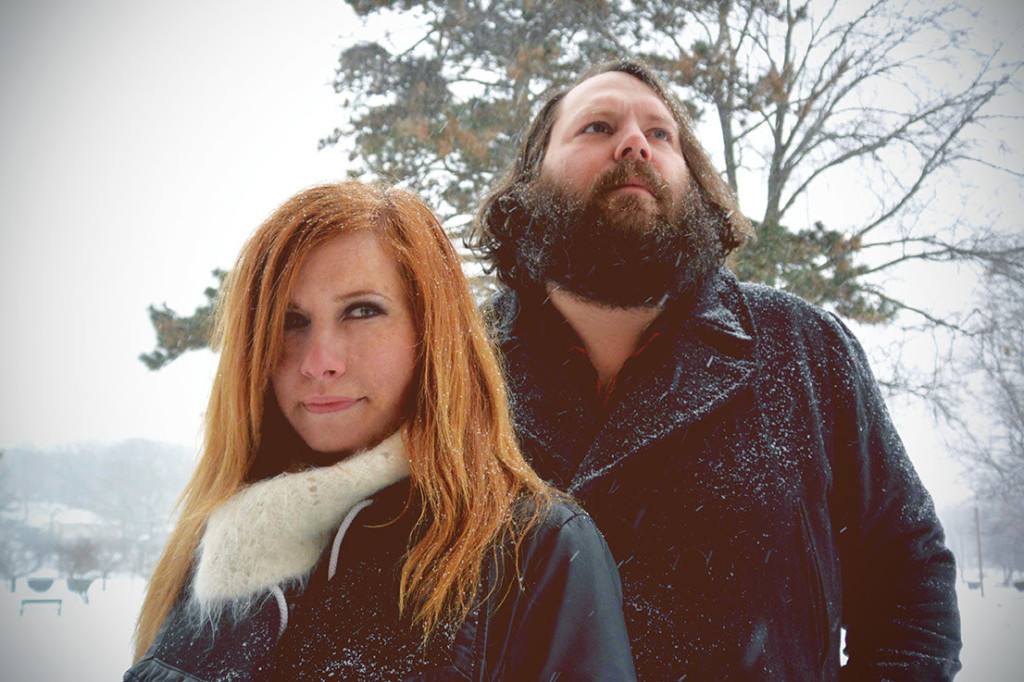 This record will appeal to fans of 80's and 90's guitar indie rock like MBV, Sonic Youth, and Dinosaur Jr. It will also appeal to fans of great songwriters like Robert Pollard and Noel Gallagher, who appreciate songwriting as a craft and not a chore. If you love dreamy sonic guitar playing and catchy melodies do yourself a favor and seek this one out.
Key Tracks: "Disappearing", "Not Enough", "Fell To Far"
Artists With Similar Fire: Sonic Youth / The Soundtrack Of Our Lives / Doves

Overlake Website
Overlake Facebook
Killing Horse Records
– Reviewed by Joe Eversole