Farewell Dear Ghost


We Colour The Night
Minty Fresh Records [2014]



Fire Note Says: Farewell Dear Ghost provide plenty of melodic indie rock that sticks.
Album Review: Let me tell you about this melodic new album from Austria's Farewell Dear Ghost. It is a record that I have been sitting on since December but consistently listening to throughout the winter. The band is made up of 24-year-old Philipp Szalay and We Colour the Night is all about how things grow, change and go wrong. Szalay's drifting vocal instantly will pull you in while you feel the underlying tension as each song unfolds.
This hush intensity is evident on the opening track, "Demons 1," that finds Szalay quietly explaining early on "you don't know where I've been and the things I've seen." This song is the perfect setup for the more rocked up "Words" that follows. It is a much bigger and expansive track that starts to show the groups full potential. "Cool Blood" is another song that follows this pattern with its simple sung verse and big anthem for a chorus while "Doubts/Thrones" contains plenty of layered sing along moments. "Fire" finds Farewell Dear Ghost finding its groove as its slow beginning will trick you, as it crawls along for almost a full minute before it explodes into a power indie rock track and never slows.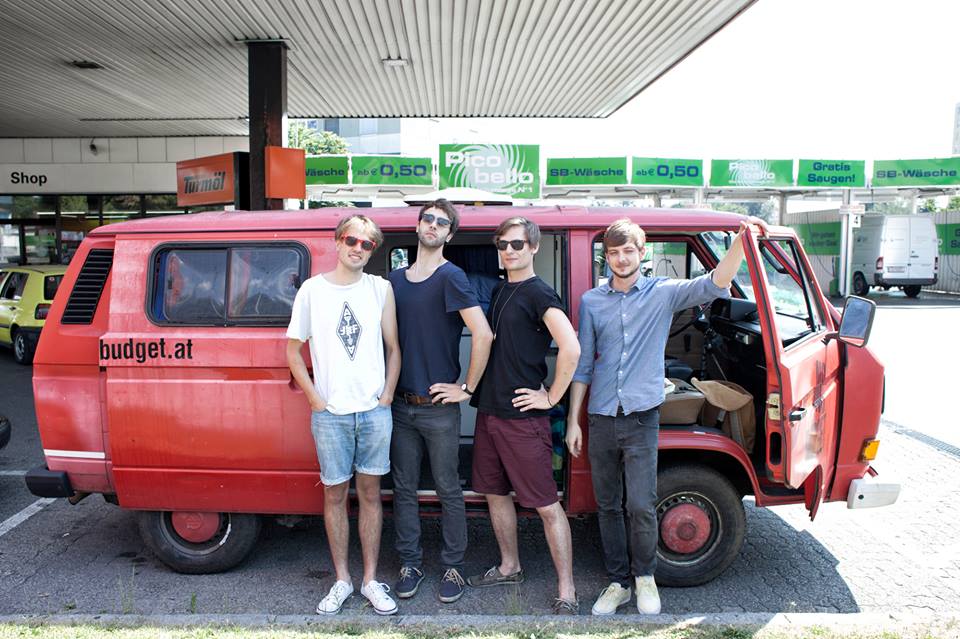 Farewell Dear Ghost possesses all the elements for a great career. Szalay has a memorable vocal that keeps you interested as the tempo's sway up and down throughout songs. It is an honest record with honest concerns like on "Fears," Szalay sings "I try to save my soul, with all the songs I wrote." All of this emotion with a top end production translates to a solid listening experience. Currently, Farewell Dear Ghost have held the number one spot on Austria's top alternative radio station and opened for artists like Teenage Fanclub and Ezra Furman. We Colour The Night is a record that has barely been touched in the States but I recommend checking the band out for something off the radar which is better than your average daily music intake.
Key Tracks: "Demons 1", "Fire", "Fears"
Artists With Similar Fire: Bon Iver / Walk The Moon / Passion Pit

Farewell Dear Ghost Website
Farewell Dear Ghost Facebook
Minty Fresh Records
– Reviewed by Christopher Anthony

Latest posts by Christopher Anthony
(see all)