New Politics


A Bad Girl In Harlem
RCA Records [2013]



Fire Note Says: With their sophomore album, New Politics breaks away from their gritty, indie roots, trading it in for a pop rock, punk sound.
Album Review: A Bad Girl in Harlem, the sophomore album from New Politics, takes a short walk away from the alternative, indie sound of the band's first album, moving towards a younger, pop rock sound. New Politics, originally from Denmark, lets loose, playing with punk rock noise and angst. This is paired with a message that is mostly upbeat and optimistic, telling of short romances and travel. Several of the album's songs are named for places around the world: Harlem, Berlin, Copenhagen. Drawing from bands like Matt & Kim and Phoenix, A Bad Girl in Harlem is mostly about carefree, raw-fun music.
Opening with "Tonight You're Perfect," the first part of the album is fast, upbeat, and carefree. The songs are less complete stories and more short rants, chants, and cheers. "Tonight You're Perfect" is loud and happy, followed by a similar song "Harlem," a fun song with a lot of beats. Like the picture of a girl jumping rope on the album's cover, "Harlem" uses chants and cheers throughout, mimicking an after school scene.
A bit slower, "Berlin" keeps up with the beats of the first two tracks. It rants "I'm bored with technology, let's go back to the way it used to be," and is both cool and pleading about a quick romance, a one night stand, that could be more. Opening with simple vocals over a piano, "Stuck On You" has similar begging, shouting lyrics like "What Did I Do, what did I do?" It's less upbeat, and more reflective, than the first three tracks. "Give Me Hope" is again upbeat and fun, using high vocals in the chorus and positive, hopefully lyrics, it's summery and carefree.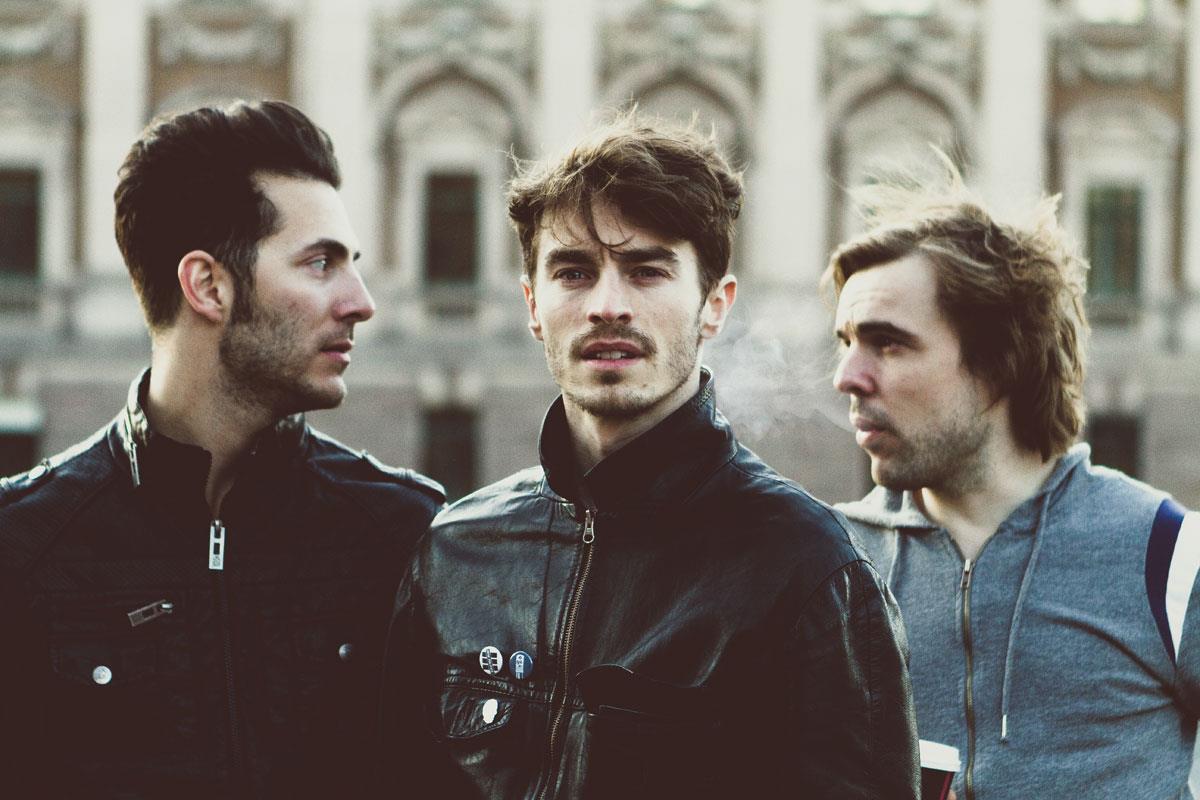 A Bad Girl in Harlem gets heavier with the sixth track, "Die Together." The lightness is gone, replaced by lower, more intentional vocals mimicking an emo, alternative rock sound. The lyrics are also darker, moodily singing "watch it all come crashing down, we'll die together, burn it down." The next tracks are also less like rants and more like entire stories. "Goodbye Copenhagen" is similarly dark and low, but faster, even screaming at times, with temperamental lyrics like "I feel like breaking out."
"Overcome" is played at the same low level as the previous two tracks, but is more relaxed and simple. The song tells a story about taking a stand, with more positive lyrics, singing "we will overcome" and "we will rise again." It's also anthem-like, with the verses spoken, almost rapped, and the lyrics sang.
More like the album's first tracks, "Just Like Me" is lighthearted, fast, and ranting. With fun melodies and screaming sessions, it gets louder and more intentional as it goes along, mixing punk and pop sounds reminiscent of the Beastie Boys. The album closes with "Fall Into These Arms," a fast-paced, carefree song about having fun, singing "there's no turning back tonight, I feel alive."
New Politics breaks away from their gritty, indie sound on A Bad Girl in Harlem, trading it in for pop rock, punk beats. While fans might miss the band's organic roots, their uplifting lyrics and fast rhythms make the album worth a listen.
Key Tracks: "When The Fire Is Dead In The Grate", "Thief", "NRR"
Artists With Similar Fire: Jethro Tull / Sleepy Sun / Tweak Bird
New Politics Website
New Politics Facebook
RCA Records
-Reviewed by Michelle Morgan