Mutual Benefit


Love's Crushing Diamond
Fat Possum Records [2013]



Fire Note Says: Mutual Benefit release a spectacular sounding debut!
Album Review: I love it when a debut hits all the right notes from the start. That is the way I feel about the proper debut from Mutual Benefit, Love's Crushing Diamond. The record does not break new ground nor create a new genre but it excels at the basics; songwriting, melody, orchestration and patience. It comes at you like a gentle breeze but carries you away with the force of a storm.
Right from the opening track, "Strong River," you are greeted by Mutual Benefit with two minutes of instrumental build up before the hush vocals of Jordan Lee command your attention and take over the rest of the song. Even at three minutes, the track still feels like an introduction because the following track, "Golden Wake," really lets the sophistication of Love's Crushing Diamond out to the masses. The intensity that Lee contains in his low key delivery is so addicting that it is hard to turn away from. This is especially the case as the vocal melodies and harmonies increase the song's depth. Mutual Benefit also varies their song lengths here to frame their art, as the just over five minute "Advanced Falconry" is stunning with its almost lo-fi approach and early Sufjan Stevens charm. Its patience as a song pays off as its back third is filled with a pleasant violin and what Mutual Benefit list as inspirational electronics. It is baroque-folk at its best with each engaging verse, each intricate structure and each vocal staircase that is walked. The over seven minute closer, "Strong Swimmer," flows out much like Love's Crushing Diamond started with its steady lo-tempo movement and layered vocals. As the wind chimes peacefully clang away, Mutual Benefit say goodbye and close their 7 song, 32 minute record with class that exceeds your best expectations.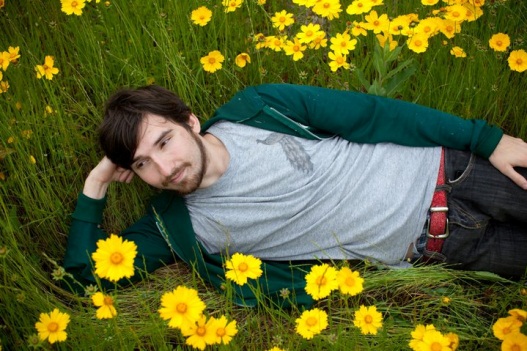 Mutual Benefit creates loose and sweeping harmonies that simply show up out of nowhere again and again. Love's Crushing Diamond succeeds because it never has a dominating sound and consistently wins you over with its artistic swagger. Mutual Benefit have created one of the better records I have heard this year and if you were a fan of Kishi Bashi's 151a (TFN Review) last year, which made TFN top 5, or a big Sufjan Stevens fan then I think Love's Crushing Diamond is a must pick up. I easily foresee this album ranking right up there with the best of 2013 and it officially puts Mutual Benefit on the radar for an already anticipated follow up!
Key Tracks: "Golden Wake", "Advanced Falconry", "Let's Play/Statue Of A Man"
Artists With Similar Fire: Kishi Bashi / Akron/Family / Sufjan Stevens
Mutual Benefit Website
Mutual Benefit Facebook
Fat Possum Records
– Reviewed by Christopher Anthony

Latest posts by Christopher Anthony
(see all)